Citizen Times Lifestyle - Asheville
Editorial Staff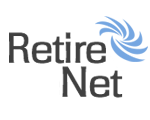 Asheville Lifestyle
Anniversaries: Robert Roy Dockery & Patricia Anne Dockery
May 26, 2019 9:03 am
Anniversaries: Robert Roy Dockery & Patricia Anne Dockery; 1-Jun-1969 Robert Roy Dockery and Patricia Anne Reese were married in Asheville. After moving 14 times the first 5 years of their married...
Tailgate Market Report: Squash, alliums make first appearances
May 23, 2019 11:00 am
Information on differences between all the spring onions, scallions, leeks, green garlic, and garlic scapes filling up market tables.       &...
25+ places in Asheville where kids eat free (or almost free)
May 21, 2019 10:00 am
With some planning, your kids can eat for free on any day of the week.         
Dollywood opens Wildwood Grove addition to theme park
May 19, 2019 6:26 pm
Wildwood Grove encompasses 6 acres and cost $37 million to build. The signature piece is The Wildwood Tree, a butterfly tree that lights up at night.     &#160...
Artist's Muse: Let's get outside and be creative
May 18, 2019 12:00 pm
Need some creative inspiration for summer? Here are 3 ideas.