Choosing the Right iPad for You
Nancy Muir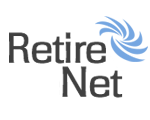 Which model makes sense for which senior?
Posted August 2, 2010
iPads don't come in different colors or sizes. In fact, if you pick up an iPad you're not likely to be able to tell one model from another. That's because the differences are pretty much under the hood.
There are two variations in iPad models:
• The amount of memory built into the iPad
• How you connect to the Internet: will you just use Wi-Fi or will you use Wi-Fi and 3G.
Memory affects how much you can store on a computing device (for example, how many movies, photos, and applications you can keep there). Memory can also affect your iPad's performance when handling tasks such as streaming your favorite TV show from the Web or downloading music.
So what are the memory options with an iPad? You can get 16, 32, or 64 gigabytes of memory in your iPad. It's important to choose the right amount of memory because you can't open the unit up and add memory as you can with a desktop or laptop computer. You also can't slot in a flash drive (also known as a USB stick) to add backup capacity because there is no USB port...or CD/DVD drive, for that matter.
So how much memory is enough for you? Here's a rule of thumb: If you like lots of media such as movies and photos or e-books and you want to store them on your iPad (as opposed to experiencing or accessing this content online on sites such as Hulu or Netflix), you might need 64 gigabytes. For most people who manage a reasonable amount of photos, download some music, but watch heavy-duty media like movies online, 32 gigabytes is probably sufficient. If you pretty much want to check e-mail, browse the Web, and make short notes to yourself, 16 gigabytes might be enough.
Do you have a clue how big a gigabyte is? Consider this: Just about any computer you buy today comes with a minimum of 250 gigabytes of memory. Computers have to tackle larger tasks than an iPad so that makes sense. The iPad is, to a great extent, meant to help you experience online media and e-mail. Still, in the world of memory, 16 gigabytes is pretty puny.
What's the price for larger memory? In the first generation of iPad, a 16-gigabyte Wi-Fi unit will cost you $499; 32 gigabytes jump to $599; and 64 gigabytes add another $100, putting you back a whopping $699.
Because the iPad is great for browsing online, shopping online, e-mailing, and so on, having an Internet connection for it is pretty important. That's where Wi-Fi and 3G come in. Both are technologies used to connect to the Internet. Wi-Fi is what you use to connect to a home network or your local coffee shop network. It's a network that has a reasonably limited range. If you leave home or walk out of the coffee shop, you can't get online (though some towns are installing town-wide wi-fi networks).
3G is a cell phone technology that allows an iPad to connect to the Internet via a cellular network that is widespread, just as you can make calls from just about anywhere using your cell phone.
You can buy an iPad with just Wi-Fi or one with both Wi-Fi and 3G. Getting a 3G iPad will cost you an additional $130, but it also includes GPS so you can get driving directions. Also, to use your 3G network you have to pay AT&T a monthly fee. The good news is that there is no long-term contract as there is with your cell phone for a data connection -- you can pay for a connection the month you visit your grandkids and then get rid of it when you arrive home. The bad news is that it could cost you $30 a month for unlimited access, or $15 a month for 250 megabytes of data (which is not a lot, trust me).
So how do you choose? If you want to wander around the woods or town with your iPad constantly connected to the Internet, get 3G and pay the price. But if you'll use your iPad mainly at home or in a location which is a Wi-Fi hotspot (a location where Wi-Fi access to the Internet is available), don't bother. And frankly, today, there are lots of hotspots out there, including restaurants, hotels, airports, and more.
The 3G iPad is a GPS device, meaning that it knows where you are and can act as a navigation system to get you from here to there. The Wi-Fi-only model uses a digital compass and triangulation method for locating your current position, which is much less accurate; with no constant Internet connection, it also isn't much use driving around town. If getting directions is one of the features of iPad that excites you, get 3G.
Nancy Muir is the author of more than sixty books on technology topics. She was the original author of a series on technology for seniors including the titles Using the Internet Safely For Seniors For Dummies, Laptops For Seniors For Dummies, iPad For Seniors For Dummies, and Computers For Seniors For Dummies from Wiley Publishing. Nancy has taught technical writing and Internet safety at several universities, is the author of a highly regarded introduction to computers textbook used in community colleges, and has been a consultant to technology companies including Microsoft and Hewlett Packard. Her website, TechSmartSenior.com, helps people over 50 take advantage of all that computer technology has to offer.
Comments (0)