Choosing the Perfect Retirement Community
Maggie Drag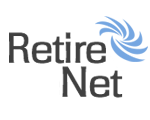 Maggie Drag
So, the time is right and you are actively considering a move to a retirement community. For some, the idea may be exciting. To others, the mere thought is stressful or frightening. Either way, it is a significant life decision and one that needs to be thought out.
Fortunately, you are not alone in making this decision. For a host of reasons, more and more retirees are indeed opting to move to retirement communities for the next phase of their life
Once you have made up your mind, choosing the retirement community that is right for you can be challenging.. There are a lot of things to consider and discuss with your family—beyond the necessities, budget and the lifestyle the community offers. Senior living experts suggest making a wish list of what your dream community looks like and how it would make you feel. It would definitely make it easier for you to filter out your options.
Here is a list starter for some of the things you need to consider when choosing the perfect retirement community for you:
The lifestyle you want and deserve
Are you seeking a slower paced, quieter environment? Or are you are you seeking a livelier and more active daily pace? When deciding to move in to a new community, it is important that the lifestyle it offers fits you and your expectations. Does the community organize a lot of social events – and is that important to you?
Experts suggest you select a community that keeps you engaged and most active.
The community around your community
Is the community near hospitals and/or walkable or easy-to-reach shopping, restaurants or cultural organizations? ? Maybe it's near the church or the mall? Rank your priorities and check if the activities you like to experience -- and the places you need to visit on a regular basis -- are accessible.
The rules to live by
Everybody wants to enjoy their retirement. But, would you enjoy living in a community that prohibits or lacks the activities things that you enjoy? Check out the rules and guidelines a community early in your community search. Already decided on your "next phase of your life" community? Here are some things to prepare to make the transition better:
Measure each new room

. This is to ensure that you will not bring in too much or too less when you move. The size of the room will dictate the sizes and number of furniture and appliances you get to have.

Be visual.

Establish an actual image of your new living space before packing. This will let you know what to bring and what not to pack.

Set small, attainable goals

. Pack for one room at a time. Packing easily overwhelms everybody, especially when moving to a new home.

And most importantly, pace yourself.

The right people. You move

. There are local senior moving companies that cater to the elderly moving needs. They can lessen the hassle and stress for you making the move much easier.

Make it homey.

Bring things that make you think of home, like pictures and other trinkets you have in your house.

Safety first.

Safety and security should be one of the primary priorities. Test security systems, as well as safety measures, to make sure your new home

is set to go.
Retirement is all about freedom and enjoying the next phase your life. Taking the right steps early can make all the difference
About the author: Maggie Drag is an owner and founder of a homecare agency located in central Connecticut. With over 27 years of experience in the industry, Maggie shares her knowledge and tips about care at home. Visit homecare4u.com to learn more about Maggie Drag.