Choosing an Assisted Living Facility
Editorial Staff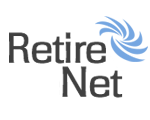 Here are some tips to help you find the right community for you or a loved one.
Making the commitment to move to an assisted living facility (ALF) is a big decision. Questions of cost, care, lifestyle, and location are all involved selecting the appropriate ALF, and of course different people will have different priorities. But there are still certain steps that everyone should go through before making a firm decision on assisted living.
Narrowing Your List
The first step would be making a list of all the facilities in your area. Eventually, you'll want to contact, and hopefully visit, each one of them...but first, contact your state's appropriate licensing agency and find out if any of the facilities on your list are not properly licensed. If they aren't, cross them off. You can also check to see if any complaints have been lodged against the facilities on your list, and whether or not those complaints were satisfactorily resolved.
Once your list has been narrowed down, it's time to check out each of the ALFs. The Internet can be an invaluable tool at this stage: many facilities will have websites that contain a wealth of relevant information, photos, even links to make appointments for visits or download brochures. There will also be a contact link for any questions. You'll want to contact each facility; using email instead of the telephone can feel less personal, but it has the advantage of giving both parties a written record of questions and answers.
This is the stage at which you can filter your choices by cost. Different facilities will have not only different costs, but also different payment options. Some may not accept certain types of payment (such as veterans benefits). If you intend to pay for your residency in a manner which the facility does not accept, cross them off the list.
Also at this stage, it's a good idea to request a copy of the facility's contract, as well as a detailed explanation of its rules and residents' rights. Go over these carefully...and understand that the terms of the contract take precedence over anything else you may have been told by the facility's marketing department. If you notice any discrepencies between the facility's marketing material and its contract, or between the contract and verbal communication with staff members, be wary of doing business with them. You should also have your lawyer and financial advisor review the contract.
Visiting
Once you have winnowed your list down to the best choices, it's time to visit. You should bring a list of questions with you, and make sure each is answered to your satisfaction. When you visit, speak to as many people as you can: you'll probably be greeted by a member of the marketing department, who may have a vested interest (in other words, a commission) in filling as many rooms as possible. You should also speak to as many of the staff as you can, and--perhaps most importantly--to the residents themselves.
Among other issues, each facility will be different in the kinds of living accommodations offered; in the number, size, and amenities of the common areas; and in the food service. Try to arrange to check out each of these thoroughly: if you can take a meal and participate in an activity while at the facility, you'll get a much better feel for what it might be like to live there.
Bear in mind that you'll be seeing the facility staff at their best during your scheduled visit. Try making an unscheduled visit as well. Seeing how the facility stacks up when they're not expecting to make a sale might be revealing.
And finally: never sign a contract during your visit. Give yourself time to think about it, to get advice away from sales pressure, and to consider other options.
Checklist
Here is a checklist of items you will want to investigate before making your decision.
1. Legal and Financial
Is the facility properly licensed?
Is the facility's directory properly licensed?
Are the specialists on the staff licensed?
What are the payment terms and credit?
Does the facility accept third-party payment plans, or offer any payment assistance?
What costs are billed separately?
What are the terms governing rate increases? What is the recent history of rate increases?
Does the facility offer residents a written service plan? How much say do residents and their families have in developing such a plan?
2. Social Atmosphere
What is the attitude of the staff when interacting with both residents, and each other?
What is the attitude of the residents when interacting with both staff, and each other?
Do the residents appear to be clean, in good health, and reasonably happy?
Do the residents participate in the facility's activities?
Do the residents seem to share your attitudes and interests?
Is the facility clean and well-furnished?
Does the facility allow pets?
What is the facility's visitation policy?
3. Accommodations
What types of accommodations are offered (shared rooms, private rooms, suites, full apartments, etc.)?
Are the units clean and well-furnished?
Do the units include safety features, such as grab bars and intercoms?
Are all the units handicapped accessible?
Do residents have their own phones, cable TV connections, and/or Internet connections? If so, are there any extra costs?
Is the facility's climate control system adequate? Do individual units have individual thermostats?
Do the units include kitchens?
Do the units have storage space?
Is the facility safe? (Is it adequately sprinklered? Are exits clearly marked? Is access from outside monitored and controlled?)
4. Food Service
Do residents take all their meals in a common dining room?
Does the food taste good? Are the meals well-balanced? Are the portions adequate?
Is the kitchen willing and able to accommodate special dietary needs? (For instance, allergies or religious requirements.)
Does the facility have a licensed dietician on staff?
Are residents allowed a say in meal planning?
5. Care
What custodial care services are offered?
Are there enough staff members for the number of residents?
What is the training and qualification for staff members?
Does the community have its own pharmacy?
Is there a hospital or other emergency service nearby?
Does the facility have fitness and/or wellness programs?
Are residents routinely re-assessed for levels of care?
6. Amenities and Activities
Are the common areas adequate in number and size to permit socialization?
Does the facility have a full calendar of planned activities, both inside and outside the facility?
How much control do residents have over their own daily schedules?
Does the facility have amenities such as a library, game room, computer room, and chapel?
Is the facility located near shopping and entertainment venues? Is there adequate transportation for residents?
Comments (0)