Caring For Parents
David Kennedy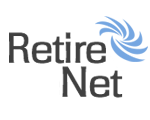 Don't wait until it becomes a reality to prepare for the ultimate role reversal.
Posted April 1, 2010
After relying on mom and dad for everything from extra cash to career advice, have the tables turned and do they need you as badly as you used to need them? If so, you're not alone. According to a recent survey by the AARP, approximately 44% of Americans are caring for elderly parents and that number is only expected to increase as the baby boomers enter their golden years. With this in mind, many adult children are trying to figure out how to take care of aging parents who can no longer take care of themselves.
The best thing you can do is to prepare in advance so you understand your parent's wishes and are well-educated about community resources that can help you provide your parents with the best possible care. However, many adult children just aren't prepared, have no idea where to start looking for help and maybe aren't even exactly sure what kind of help they need. If you fall into that latter category, don't worry. Take a deep breath, exhale, and read on.
1. Identify your parent's needs. Make a checklist of essential needs such as bathing, cooking, cleaning, errands, groceries, and companionship. Writing it all down and, if possible, getting input from your parent will help you determine what is crucial and what isn't.
2. Accept and enlist help early on. Identify community resources (many are free or operate on a sliding scale), meet with siblings and/or other family members to determine who is going to do what; ask for help from neighbors, friends, and extended family members. Don't martyr yourself and make the mistake of trying to do it all. Ask for and accept help.
3. Don't forget about the important documents. Make sure your parent has an updated and valid will, a durable power of attorney, and advanced directives which include a living will and a durable power of attorney for health care.
President of Kennedy Care and founder of TheCaringSpace.com, David Kennedy completed his undergraduate education at the age of 20 and immediately began working in the field of senior home care. Soon after, he completed his Master's degrees in Social Work and Health Services Administration at the University of Michigan. As a home care agency owner since 2003, he has witnessed firsthand the financial strain placed on families in need of senior care services and the difficulty for them in locating caregivers appropriate to their particular needs—all while they juggled multiple work and family obligations. In response, he founded TheCaringSpace in 2008, an interactive tool and collection of resources geared to enabling families to easily locate and hire their ideal caregiver while significantly reducing costs.
Comments (0)