Call Lake Worth Village Home today!
Editorial Staff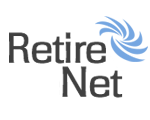 New 3 Bedroom Homes Starting from $69,900!
Posted August 4, 2014
Lake Worth Village is a tropical oasis with a Florida lifestyle! This close-knit community with a small-town atmosphere, offers resort-style amenities like tennis courts a beautiful pool and fitness center, as well as planned activities!
Their West Palm Beach location offers a perpetually warm, sunny climate. The county is rightfully known as the "Golf Capital of the World." Imagine living where most people love to vacation. Golf is not all: beaches, parks, libraries, theaters, museums, and fabulous shopping and dining abound in West Palm Beach. Come see us at Lake Worth Village. We'd love to show you around!
Stop by or call (855) 585-3272 to schedule your tour!
Lake Worth Village is a manufactured home community owned and operated by Equity LifeStyle Properties, Inc. (NYSE: ELS).
About Equity LifeStyle Properties
Equity LifeStyle Properties, Inc. (NYSE: ELS) owns or has an interest in over 300 quality properties in over 25 states and British Columbia consisting of over 110,000 sites. Equity LifeStyle Properties is a self-administered, self-managed, real estate investment trust (REIT) traded on the New York Stock Exchange under the symbol "ELS," with headquarters in Chicago. The Company's goal is to create value for residents and investors by providing consistently high levels of services and amenities in attractive surroundings.