Business Services
Editorial Staff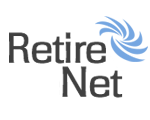 Make your business stand out...add it to the world's largest online retirement directory
Make your business stand out...by adding it to the world's largest directory of on-line retirement communities today. Absolutely free!
You can find your ideal retirement community...
...and also the goods and services to make life easier and more enjoyable.
Your free RetireNet.com Showcase includes: your community name, address, and phone number.
Plus, you can upgrade anytime to a Community Showcase which includes:
A detailed Overview Page
Photo Gallery
Home for Sale listings
Model Center
Staff page to introduce your sales team to your Showcase visitors
Information request form
Articles and press release submissions
Each Premier Listing is just $49 a month!
Click Here To Add Your Community Today
Take complete control with our easy-to-use Administrator feature
All of these features are controlled with the use of RetireNet.com's exclusive Administrator feature, allowing you to quickly and easily change, expand, and update your listing. The Administrator is designed to be simple and easy to use, without requiring special web or computer knowledge.
Click Here To Add Your Community Today
Sign up now and upgrade and get special savings
Community Showcase listings offer the best value on the Internet. Unlimited photos, unlimited marketing text, homes for sale listings, the ability to feature model homes, custom contact forms, and more - all for only $49 per month, per community. Plus, we offer discounts for multiple listings and specials on cross-listing your community on our sister websites.
If you would like more information on advertising your business on RetireNet.com, click here or call us at 800-600-9110, extension 17.
---
About RetireNet.com Demographics
Who visits RetireNet.com?
A powerful demographic, that's who! RetireNet.com visitors represent 40 percent of the adult population and possess more than 70 percent of the country's wealth. Already the largest population segment, the 50-plus audience will grow 20 times faster than the 18-49 demographic in the next five years. RetireNet.com has already delivered millions of visitors from this prime demographic to our business clients.
Relevant Content
RetireNet.com not only offers the web's largest searchable directory of retirement communities and services, we also feature a wealth of editorial and news content of interest to today's seniors—from features on topics as diverse as investing, relationships, and travel, to location-specific news feeds that give visitors a better feel for the pulse of a community before buying.
Technology
RetireNet.com pioneered the business of senior community searches before the new millenium, and we continue to be the innovators in the industry. None of our imitators can offer the potent combination of relevant directory results for visitors and quality sales leads for communities.
Dynamic
Every quarter, RetireNet.com delivers new and innovative technology that enables our clients to effectively market their communities to the 50-plus demographic. Many of our features are offered as an application programming interface (API)—a simply snippet of code that can be easily added to your own website to deliver RetireNet.com functionality such as home searches and photo galleries. This is a free feature for every RetireNet.com Premier Listing.
Getting Started
Setting up a Free Basic Listing on RetireNet.com is the way to get started. Just Click Here and our Setup Wizard will walk you through the process. You can upgrade to a Premier Listing as part of the set-up process, and enjoy all the enhanced benefits of Premier status. If you would like more information before signing up, or to access our latest Media Kit, click here or call us at 1-800-600-9110, extension 12.
Click here for Advertising Terms and Conditions