Built for Comfort, Not for Speed
Leigh Anne Jasheway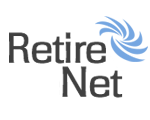 On the joys of riding a bike that doesn't expect too much.
Posted April 20, 2012
I guess it's a sure sign of getting older, but I just bought a "comfort bike." It has a wide padded seat, handlebars that let me ride almost upright, and a chocolate dispenser on the handlebars. Okay, maybe not, but a girl can dream, can't she? When I ride, with the wind blowing through my helmet, I feel as thought I'm seven again, pedaling around the neighborhood on the old blue Huffy bike I got for my birthday and rode until my last day of college despite the Huckleberry Hound stickers I had pasted on the fenders when I was ten.
I've had my share of "discomfort bikes." I bought a ten-speed bike when I got my first job because it looked aerodynamic and fast. Until I got on, that is. The only way for that bike to maintain its sleek look was if I folded my body into an Origami shape and perched motionlessly atop the½-wide seat (What is with those seats anyway? Just what part of your body is supposed to stay aloft on them?). I ended up leaving the bike sitting the garage for several months, but it seemed sad. Like a mustang meant to run. To alleviate my guilt, I sold it to a guy who was also aerodynamic and fast—which he had proved on our first, and last, date.
Despite the fact that I never used more than three speeds on that ten-speed bike (primarily because shifting scared me) and the fact that I lived in one of the flattest places on earth at the time, my next purchase was an 18-speed mountain bike. Mountain bikes are built for rugged, adventurous people and I thought having the bike would force me to become one of those people. But just the opposite happened. After just two months with me, the bike became wimpy and agoraphobic. Every time I opened the garage to get my car out, it would flinch in the sunlight. Soon I was hanging wet laundry from its handlebars and it looked happier than I'd ever seen it. When I moved, I left that bike in the apartment—it seemed wrong to try to move it.
I was bike-free for a few years, but then one day I saw a guy riding a recumbent bike down the street. The bike had a back to it and you rode in the seated position. Not that I'm a total slob, but the idea of sitting down while getting my exercise did have some appeal. And the bike had small tires, so no one could expect me to ride up a mountain or down a steep trail (and having moved to where there are mountains and steep trails, I didn't want to take any chances.) But the best part about the bike was the guy riding it looked kind of geeky. Now there was a bicycle style that didn't intimidate me.
I was happy riding that bike as long as no one else was out riding. You see, when your wheels are only 4" tall you have to pedal much, much faster to go the same speed as someone whose wheels are say, 16" tall. It wasn't so bad when the aerodynamic racers passed me or even the muscular outdoorsmen on their mountain bikes. But when the kindergartners on their trikes whizzed by at my eye level, I knew my self esteem wasn't up for this low-rider of a bike.
Which brings us to my new bike, for which I have high hopes. Primarily because it doesn't have high hopes for me. There's no pressure to be faster or more athletic than I truly am. And I don't have to compete with five-year olds to see who can make it to the cul-de-sac fastest. I can just sit there on my nice padded seat (the one that comes with the bike, not the one that comes with me) and pedal through the neighborhood looking relaxed and comfortable. My neighbors are jealous. I can see it in their eyes. They wish it was them with the red rubber horn and the pink and white streamers in the handlebars!
Leigh Anne Jasheway is a motivational speaker and stand-up comic who speaks at 40-60 conferences and workshops and performs at more than 30 shows a year. To date, more than one-quarter million people have seen her presentations. She has a masters degree in public health, is an expert in stress management, and has 15 published books. Leigh Anne has won numerous writing awards, including the 2003 Erma Bombeck Humor Writing Competition. Her website is AccidentalComic.com.
Comments (0)