Buffalo News New York - RSS
Editorial Staff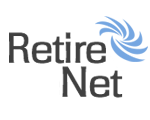 Nursing homes waiting on Erie County for $24M in Medicaid payments
Jul 9, 2020 6:51 pm
More than two dozen nursing homes say the county is months behind on processing Medicaid applications, with $24 million outstanding.
Sweet Virginia: Scott Croce's latest Allentown development
Jul 9, 2020 6:44 pm
Croce wants to renovate vacant Virginia Place building into apartments.
Bill Baldwin's big bet on Fantasy Island
Jul 9, 2020 5:01 pm
Grassroots group hopes to raise $5 million or more to save Grand Island destination.
8 Buffalo financial and insurance businesses received $1 million or more in PPP loans
Jul 9, 2020 4:21 pm
Eight Buffalo-area companies designated as financial and insurance entities by the U.S. Small Business Administration were among the herd that received at least $1 million from the Paycheck Protection...
The 'Big Kahuna' coming to Canalside
Jul 9, 2020 4:04 pm
The operator of the Spirit of Buffalo and Buffalo River History boat tours has launched a new ride along the city's waterfront.
Business Next: Poverty isn?t just a Buffalo problem; it?s a Western New York problem
Jul 9, 2020 3:00 pm
The wide extent of local poverty is clearly an impediment to growth and prosperity. We compared Buffalo against the other 12 U.S. metropolitan areas that have populations between 1 million and 1.5 mil...
Words matter, but actions matter most
Jul 9, 2020 12:02 pm
We listened ? to voices that forced a look back at what never should have been. We listened ? to voices that encouraged a look ahead to what must be. We heard hope and optimism. We heard frustratio...
Five things to know for Thursday, July 9
Jul 9, 2020 10:46 am
Good morning, Western New York. Here are five things you need to know before you start your business day.
Erie County sees spike in Covid-19 cases among people in their 20s, 30s due to travel and parties
Jul 9, 2020 10:38 am
Covid-19 hospitalizations continue to slightly increase in Erie County. There are currently 40 hospitalizations, with eight of those in ICU for July 6. Overall, 7,466 people have tested positive for ...