Buffalo News New York - RSS
Editorial Staff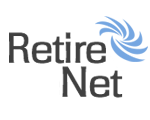 How much you need to earn to live comfortably in cities across the country
Oct 22, 2020 6:40 pm
The residents of 14 U.S. cities must earn at least $100,000 a year to comfortably rent or own a home in their area.
Inside and outside Buffalo's Central Terminal
Oct 22, 2020 5:54 pm
With Empire State Development Corp. dollars set to fund a new master plan for the East Side architectural gem, take a look through images of the station as it stands today.
CUBRC wins $1 million FDA contract for work with EpiVax on 'What-if Machine'
Oct 22, 2020 3:49 pm
Fresh off a major win for its aerosciences group, CUBRC has won a contract that further builds its strengths in the medical sector.
Business Next: Compare your annual earnings to the benchmarks for every WNY community
Oct 22, 2020 3:00 pm
Want to know what the typical worker makes in your city or town? The U.S. Census Bureau has released community-by-community breakdowns of annual earnings.
Danielle Little and her chess company make all the right moves
Oct 22, 2020 3:00 pm
Danielle Little wants to change the image of chess via her company, which was named Buffalo's Black Business of the Year.
New York's managed the pandemic in recent months. Other states haven't, and that's a problem.
Oct 22, 2020 2:27 pm
New York state has mostly brought the spread of coronavirus under control after suffering one of the worst peaks this past spring ? but as cases across the country rise, shielding the state from anoth...
Pandemic will not inhibit UB's research ambitions
Oct 22, 2020 10:00 am
UB President Satish Tripathi said some financial channels are running dry during Covid-19, but the university remains in a good spot to achieve his pre-pandemic academic goals.
Executive Forum: Data security and your company
Oct 22, 2020 10:00 am
Working remotely creates an opportunity for the bad guys to attack. Make sure your employees know how to keep your systems safe.
New manager of General Mills plant in Buffalo: Cereal consumption is through the roof
Oct 22, 2020 10:00 am
Pete Bittorf has had an ?awesome year in Buffalo? leading the downtown General Mills factory, despite all that?s happened since summer 2019.
2020 C-Level Executives: Joe Cassata, president, FOS of CannonDesign
Oct 22, 2020 10:00 am
A yeti coffee mug is this 2020 C-Level Executives Award winner's favorite desktop decoration.