Buffalo News New York - RSS
Editorial Staff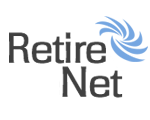 Health notes: UBMD shifts internal medicine to ECMC; UB Neuro opens new site; Mercy expands ED
Nov 18, 2019 7:09 pm
UBMD Internal Medicine will move its adult primary care service line from Youngs Road to the hospital?s Internal Medicine Center, effective Dec. 2.
Bishop Malone releases video statement addressing visit to Rome
Nov 18, 2019 7:08 pm
Back from a trip to the Vatican for less than a day, Buffalo Bishop Richard Malone Monday released a video statement addressing the trip. In it, the leader of WNY's Roman Catholic diocese says the re...
Au revoir Raclettes on Main Street as owners head to London
Nov 18, 2019 7:00 pm
It is au revoir to Raclettes and bonjour to Lucky Day V2.0 in a restaurant change on Main Street. Sandra Wilkins and her husband Paul, a native of England, bought a vacant building at 537 Main at Roo...
Where you can buy a $6,200 bottle of wine in Buffalo
Nov 18, 2019 6:37 pm
City Wine Merchant, now 10 years old, has forged a loyal customer base.
Bytes and pieces: Jerry Jacobs Jr. on successful scientific founders; TxMQ future looks bright; Matthew Kunkemoeller returns home
Nov 18, 2019 6:04 pm
Why is MimiVax succeeding? Beyond cutting-edge technology, one of its investors says the science personnel has become adaptable company executives.
Jobs in WNY: Insurance claims and policy clerks
Nov 18, 2019 6:00 pm
There are 770 insurance claims and policy clerks in the Buffalo metropolitan area, according to the latest estimates from the U.S. Bureau of Labor Statistics (BLS). Local average annual pay for those...
Law would hurt tanning businesses, salon owner says
Nov 18, 2019 5:11 pm
It would certainly shine a light on the issue. Or turn it off, if you?re not a certain age.
Conway-Turner new WNY Regional Economic Council co-chair
Nov 18, 2019 4:49 pm
The Western New York Regional Economic Development Council is replacing one area college president with another as co-chair. Dr. Katherine Conway-Turner, Buffalo State College president, has been nam...
Real estate notes: TM Montante ready to start first Gates Circle project
Nov 18, 2019 2:16 pm
The Buffalo Planning board will review the Delaware Avenue project.
Nate Benderson went from selling empty beer bottles to real estate development
Nov 18, 2019 1:29 pm
The legacy of Nathan Benderson began with empty beer bottles. And, a lot of then. Benderson was still a teenager and a truant from Bennett High School when he began buying and selling bottles from l...