Buffalo News New York - RSS
Editorial Staff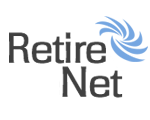 Why your organization?s workplace wellness efforts should include financial wellness
Jan 22, 2021 5:00 am
Up until recently, much of the focus about one?s individual wellness has been on the body and mind. We work out, take walks, do yoga and meditation as a way to keep our bodies and minds healthy and i...
Ciminelli sells building on medical campus; Frank Ciminelli's estate sells another in Amherst
Jan 21, 2021 6:59 pm
The deals are for a building on the Buffalo Niagara Medical Campus and one in Amherst
Kaleida expects to turn $100M deficit in 2020 into break-even 2021
Jan 21, 2021 6:13 pm
Robert Nesselbush has worked under some challenging situations during his 20 years as a hospital administrator. But leading Kaleida Health out of a $100 million Covid-19 induced deficit was surely som...
Weekly 10: Buffalo Bills with the most Twitter followers
Jan 21, 2021 6:09 pm
Do you think you have a good idea of who the most popular Buffalo Bills are?
Buffalo Bills partnership and the Golden Rule have helped Connors & Ferris increase presence
Jan 21, 2021 11:00 am
Fluctuations in the region's employment numbers since March 2020 have corresponded with a similar decrease in business at Connors & Ferris LLP. ?We?re down proportionately to the employment numbe...
$15M project turns South Buffalo's Schoellkopf Power Station into events center
Jan 21, 2021 11:00 am
Power House aims to bring people to overlooked, industrial street.
Meet the top-paid hospital executives in Western New York
Jan 21, 2021 11:00 am
The region?s 25 hospitals paid out more than $100,000 in total compensation to 116 executive or administrative leaders during 2019, the most recent year for which data is available. That group include...
Black Restaurant Week plans shape up; Mighty Taco closes downtown
Jan 21, 2021 11:00 am
The original plan called for a virtual event when the city was restricted to orange zone limitations from the Covid-19 pandemic.
UB intends to return to full in-person instruction in fall 2021
Jan 20, 2021 8:00 pm
University at Buffalo leadership has started the process to get all students and faculty fully back on campus as the Covid-19 pandemic nears the one-year mark.
Despite anticipated losses, Catholic Health moves forward with expansion, investments
Jan 20, 2021 6:00 pm
A $32 million loss in 2019 seems quaint compared to pandemic-year losses expected for 2020. But that hasn?t stopped the $1.2 billion Buffalo-based health system from investing in key programs.