Buffalo News New York - RSS
Editorial Staff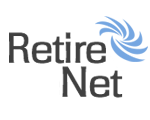 Why Ellicott Development bought out the Senecas for Perry Street parcels
Aug 23, 2019 6:02 pm
Ellicott takes total ownership of Perry Street properties.
Gronk's next act: An obstacle course race
Aug 23, 2019 5:23 pm
Former New England Patriots tight end Rob Gronkowski and Gronk Nation, formed by the Gronkowski brothers, are launching an event called Stadium Blitz on Oct. 12 at New Era Field. The choose-your-own-...
Northwest Bank builds a Buffalo mortgage team
Aug 23, 2019 5:01 pm
The group now totals seven including a regional residential sales manager.
Jobs in WNY: Nuclear medicine technologists
Aug 23, 2019 5:00 pm
There are 100 nuclear medicine technologists in the Buffalo metropolitan area, according to the latest estimates from the U.S. Bureau of Labor Statistics (BLS). Local average annual pay for those wor...
Seneca-Babcock Center coming to fruition
Aug 23, 2019 4:35 pm
Funding extends Discover Niagara Shuttle service
Aug 23, 2019 4:12 pm
Added funding from the county's bed tax makes the shuttle service permanent.
Companies and AGs line up to counter robocalls
Aug 23, 2019 4:07 pm
To no avail, laws and other initiatives for more than a decade have targeted an end to robocalls. Now, a nationwide coalition has dialed into doing the same. Phone companies such as AT&T and Ver...
How an Atlanta nurse fell in love with Buffalo
Aug 23, 2019 1:00 pm
This Atlanta native came to Buffalo 25 years ago when her husband landed a job at Daemen College. Now, she's vice president of patient care services at Kenmore-Mercy Hospital.
Pay raises approved for 26 members of Buffalo School Superintendent's cabinet
Aug 23, 2019 10:40 am