Braces: Not Just For Kids Anymore
Editorial Staff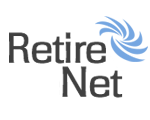 If you think your days for achieving straighter teeth have long passed, then think again. Like children and teens, adults can also receive the same benefit of an improved smile and oral health from wearing orthodontic braces.
There are many reasons why a person might decide to pursue braces as an adult. Some adults never had the opportunity to correct crooked teeth with braces as a child. Other adults may have worn braces in the past, but have since then experienced shifting teeth that need to be repositioned. Whatever your reason, there are many orthodontic treatment options available today, with some taking as little as six months to attain desired results.
Benefits of wearing braces as an adult include:
· Improved oral health. When getting older, it's not uncommon for your teeth to shift and become crowded. This can increase your risk for oral health problems and make it difficult to eat food. Teeth that are properly aligned are easier to brush and floss — and that means less decay and healthier gums.
· Enhanced oral function. When your teeth aren't aligned properly, you may experience chewing difficulties, speech problems, abnormal wear of tooth surfaces, and chronic head or jaw pain. With the help of orthodontic braces, you can establish a healthy bite to prevent and improve functional problems and pain. Left untreated, more serious oral health issues can develop, resulting in increased discomfort and costly treatments down the road.
· Increased self-confidence. Braces make it possible for adults to enhance their quality of life. With straighter, attractive teeth, people feel more confident about their overall appearance, and don't feel the need to hide their teeth when laughing, talking or eating. Because many braces today are virtually invisible, you can also straighten your teeth without worrying that other people will notice.
Today's Options for Adult Braces
Like kids and teenagers, adults have many options when it comes to straightening their teeth with orthodontic braces. Modern braces are tailored for an adult's unique needs and come in all types of shapes, sizes and colors — with some being practically invisible. Treatment costs and times also vary depending on every patient's unique needs and desired results. Here are some of the most popular options when choosing braces as an adult:
· Traditional braces
Braces have come a long way in the past few decades. Metal braces are now made of high-grade stainless steel and remain the most common type of teeth straightening method available. Unlike braces in the past, however, today's brackets are smaller, more comfortable and less noticeable.
· Clear ceramic braces
Tooth-colored ceramic braces are attached to the front of teeth like traditional metal braces, but are more aesthetically pleasing. The translucent ceramic material blends with natural teeth, making treatment less noticeable, but just as effective as traditional braces. Ceramic is more fragile and prone to staining than metal, and therefore, special care must be given while wearing ceramic braces.
· Lingual braces
Lingual braces move teeth similarly to metal braces, but are mounted to the back of the teeth versus the front. That means they are hidden from view, which prevents others from noticing you are receiving treatment.
· Invisalign
The Invisalign system is one of the most popular options for adults, which uses a series of clear, customized aligners that fit comfortably over the teeth like retainers. The aligners are replaced with a new set approximately every two weeks as the teeth move into their optimal position. Not only are the clear aligners invisible, but also removable for eating and cleaning. Invisalign works best for adults with mild spacing problems and minor teeth misalignment.
· Six-month braces
In cases where only the front teeth or a small portion of your smile needs to be corrected, six-month braces may be a good solution. This type of limited orthodontics can be completed in as little as six months.
It's never too late to improve oral health and enhance your smile. Today, more and more adults are wearing braces thanks to new technologies and treatments that make straightening teeth easier, faster and significantly less noticeable. The first step to straighter teeth is to visit your dentist. A general dentist can help determine whether you are a candidate for braces, recommend the best course for treatment, and help you find a qualified orthodontist. Whatever style of braces chosen, you can improve the appearance, function and health of your teeth for years to come.
Author Bio:
Dr. Sam Burrow is one of the three doctors that run the Burrow Orthodontics practice. He focuses on providing the highest quality of individual care to patients through various dental solutions such as invisalign, retainers, and braces in Charlotte, North Carolina.