Boomers In Denial
Linda Thompson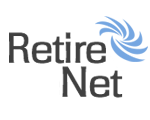 Too few of the Baby Boom generation are adequately prepared for old age.
Do you remember the line from the movie A Few Good Men where Jack Nicholson says "You can't handle the truth"? Nicholson's words describe Boomers to a T. Every 7.6 seconds, a Baby Boomer turns 50. By 2023, one in five Americans will be over age 65. But few Boomers are talking about it, much less facing the reality of their declining number of years on Earth. Boomers are in denial.
Those who grew up listening to the Beatles and Motown are behaving like Peter Pan. They think they're living in Never Never Land where people don't age. Boomers are in denial about growing old, and if they don't wake up soon, their children are going to be left picking up the bill, financial and otherwise.
A surprising three-quarters of Baby Boomers under-estimate the average monthly cost of assisted living. Furthermore, 55% of Boomers are concerned that they will have to sell their house to pay for their old age. A further 20% anticipate needing to rely on their children. If that isn't scary enough, despite predicted public spending cuts, 37% of the Boomer population still think the Government will pay for their old aged care.
Boomers want it all. A new survey has found that the vast majority of people agree that putting money aside is important for their future, but not if those savings mean that current family and personal pursuits need to be sacrificed. Get real!
Boomers deny that this aging thing could actually be happening to us. We deny that the bell tolls for us in the same democratic manner that it claimed our forebears. Howdy Doody never got old, so why should we? We deny that Yoko Ono is starting to look like Yoda. We deny that we once saw a gray and weary Dennis Hopper selling retirement funds in TV ads. We deny seeing a gaunt and wrinkled Peter Fonda on TV selling CD collections of '60s pop tunes. He's asking us to buy our nostalgia on our credit card so that we can once again hear "Incense and Peppermints" by the Strawberry Alarm Clock.
Comfort, that's the magic word. Keep us comfortable in our denial. Keep catering to our evolving whims. The new Infiniti cars have bigger dashboards to help us see more easily. The makers of SUVs may have to lower the vehicle a little, so that Boomers with faulty hips and arthritic joints can climb in. Mail order companies now offer sound-amplifying telephones, so that we can hear better, with numbers bigger than a quarter so that we can see them.
While the reality of age will catch up with us Boomers at some point, the longer we remain in denial, the better we feel about ourselves and the world around us. On a more positive note, the more we need and/or want in the way of products to make our lives easier, the better it is for our suffering economy. After all, if it's for Boomers, and if you build it, they will come!
Linda Thompson is the author of Every Generation Needs a New Revolution, How Six Generations Across Nine Decades can Find Harmony and Peaceful Coexistence, Planning for Tomorrow, Your Passport to a Confident Future, a common sense approach to life planning; and A Caregiver's Journey, You Are Not Alone, a survival guide for working caregivers. To find out more about Linda's presentations, workshops and publications, visit LifePathSolutions.biz.