Boomers: Babies No More. Or Are They?
Linda Thompson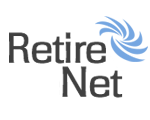 Before they grow old, a lot of Boomers are in need of growing up.
It seems that every other article I read, every other news story I watch, every other email I receive, talks about the Baby Boomers. As someone who falls in to this category, even I am getting tired of hearing about us.
However, there are a lot of businesses which are focusing on our aging process, like vultures waiting for our last breath. It's not unusual to spend three hours watching (or should I say, trying to watch) entertaining TV, only to be accosted by at least eight ads per hour about the latest and greatest drugs. Everything from male potency (can someone explain what do two people sitting in separate bathtubs have to do with anything?), to how to alleviate depression by adding just one more pill to the daily routine.
Then there's the anti-aging skin creams and the latest in cosmetic surgery. And let's also not forget the multitudes of diets that are going to keep us all looking, feeling, and acting like we're still 20.
Guess again, people. You can't turn back the clock, gravity will take its toll, and sooner or later (preferably much later), the inevitable will take us all.
All that being said, I had to chuckle when reading an article in the Arizona Republic titled, "High-tech, stylish help for aging Boomers." It talked about all of the highly functional, yet attractive, universal design elements we could use in our homes to help us successfully age in place. What got to me the most, was a report from the recent Las Vegas Kitchen & Bath Industry Show. The article said:
To some extent, universal design is a matter of perspective. For years, many people have refused to wear hearing aids that can be seen, but along comes Bluetooth and it's suddenly 'cool' to have some contraption sticking out of your ear.
That "cool" factor was the catalyst for one company's latest gadgetry. A client had said she would "rather fall than have her friends know she had a grab bar in her bathroom." Hence, the company developed colorful fun designs in acrylic and metal at the Las Vegas Show—products that served a purpose, yet whose very purpose remained hidden from the unknowing.
Boomers have always been a mixed bag; full of mixed messages and mixed ideals. However, isn't it time we fess up to the fact that we aren't babies any more? It's time to put the pride aside and admit that we are fast becoming the "older generation." Hurts to read, doesn't it? After all, we are the very ones who say we want to keep our independence, choose to remain in our own homes, aren't interested in assisted living, and so on. But, we are also the same ones who don't want anyone to know we have grab bars, raised toilet seats and wheelchair accessibility in our homes. Get real! You can't have it both ways.
For those of us who have spent time caring for an elderly parent, we see the writing on the wall. We know what's coming. We may not like it, but have had reality slap us in the face. Therefore, we make our choices accordingly.
My mother used to say, "Pride comes before the fall." Truer words were never spoken. And personally, I'll take a grab bar any day over a broken hip! What about you?
Linda Thompson is the author of Every Generation Needs a New Revolution, How Six Generations Across Nine Decades can Find Harmony and Peaceful Coexistence, Planning for Tomorrow, Your Passport to a Confident Future, a common sense approach to life planning; and A Caregiver's Journey, You Are Not Alone, a survival guide for working caregivers. To find out more about Linda's presentations, workshops and publications, visit LifePathSolutions.biz.