Boomer: Actively Aging or Dormantly Dying?
Lisa Byrne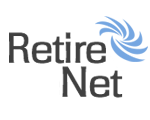 Dieting is not enough. You have to do the Work.
Boomers are the fattest of any other generation. Sorry, obese. Okay, overweight. But it's really fat.
These aren't my words. They are from the AP-LifeGoesStrong Poll in June, 2011.
Boomers are saying they do some sort of cardio work once a week, but that's not cutting it. Why should it? That's like increasing your water intake by drinking an extra glass per week. Big whoop.
Boomer, you know that a measly 60 minutes/week is pale in comparison to the ideal 150 minutes/week you should be getting. That's 21 minutes a day of movement. Can you fit that in?
To top it off 37% of those Boomers polled say they don't do any strength training. An obese Boomer furthers an unhealthy future with that extra risk of heart disease, diabetes, high blood pressure, and joint problems. Stats, studies, testing simply continue to show us the pit that we've put ourselves into.
The bottom line is you have to do the Work. But you already know that. Yes, work with a capital "W."
Move more, eat less. Move more, eat healthier. Move. Move. Move.
That urging will not disappear in any study, poll, research or focus group. Physical activity is a must. I don't care if you count points, and can shed pounds without moving a finger. In the end, intertwined in the middle, sewed into the very fabric of us as beings, it comes back to the question: how can you get regular, daily movement embroidered into the orbit of your existence?
Your life is about movement. Life is not dieting. It never will be. Your health and wellness is about being able to complete your mission in life, whatever that may look like.
Here are 7 diseases that are heart-related to sedentary ways:
Heart attacks
Strokes
Blood clots
Coronary Artery Disease
Diabetes
High blood pressure
Crazy cholesterol
And these are just heart-related illnesses.
Can you take this seriously enough to at least get up and get moving away from your sedentary lifestyle? Movement makes us feel healthy and confirms we're alive. Would you agree?
Remember: counting calories, tallying points, going gluten-free, and saying 'No' is all worthwhile; and the best service you can do right now is break the sedentary cycle you have created.
Here's a great share from the AP Poll that was conducted. One of those interviewed expressed a huge concern for the movement that he does now at 63:
"If you allow your mobility to decline, you pay for it in terms of the quality of your own life."
Fast forward to a future of loss of movement. How devastating can you imagine that feeling? That loss of movement, especially when you know very well you are in a position of prevention now, makes a very dramatic statement about your health. A change like this, towards a less mobile state, suggests that your present health and the health that you know you could have will never return.
Okay, get back to the present. It is here that you now have the abundant opportunities to begin inserting simple movement.
What is simple movement? The easiest form of simple movement is walking. Or playing.
Play as a Boomer, you say? Sure. Rewind your tapes 40-50 years ago. What was the simple movement then? You did it then. And you can do it again—in a more mature body.
Nonetheless, your body remembers this stuff even if it was way before you got all caught up in yourself. Step outside of that entanglement and step into action.
Need an idea? I compiled 3 short episodes on video to help you. Check it out. The best part, the easiest part and the most simple part is: you need nothing but you.
Save yourself now by acting better in the body that needs you.
Lisa Byrne is the owner and CEO of Pilates for Sport in Bucks County, Pennsylvania. She has a B.S. in Exercise Physiology, and is a Certified Pilates Instructor. Lisa has been in the Health and Fitness Industry for more than 23 years, operating her fully-equipped Pilates studio since 1999. Visitors to the movement studio span a wide range of physiques and abilities, and include average boomers looking for diversity; young people with Asperger's-Autism; hard-core athletes looking to "loosen up"; and those in need of chronic pain management through movement. Lisa's website is MoveMoreToday.com.