Beware of Health Care Reform Scammers
ExtendHealth.com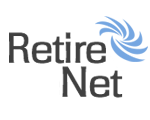 Medicare scam artists are on the rise nationwide.
Posted July 2, 2010
To scam artists, the health care reform law looks like a golden opportunity to steal. They know that many of us are still trying to understand the changes the law brings about, and they're happy to take advantage of our confusion. If they can get you to give them your private information, they can use it to steal your identity, tap into your bank account, or to defraud Medicare.
State officials all over the country are warning seniors to beware of people posing as Medicare or government insurance representatives, asking for personal information such as Medicare numbers, bank account numbers, or social security numbers. You may hear that you have to provide the information in order to receive your $250.00 prescription drug rebate check, or that the information is needed in order to issue your "new Medicare card."
The fact is, the rebate check will come to you automatically (you don't have to provide any information to anyone in order to receive it). And the reform bill does not mean you will be issued a new Medicare card or that you have to sign up for new or different Medicare insurance or "ObamaCare." There is no such thing as ObamaCare.
Some of the states that have reported Medicare scam activity include Kansas, Illinois, Michigan, Montana, Oregon, Utah, Washington, and Wyoming. The scammers are often aggressive: they'll ask for your information and if you refuse to give it, a second person claiming to be a supervisor will threaten that you'll be dropped from Medicare if you don't provide what they're asking for. You cannot be dropped from Medicare—and no Medicare representative would ever call you to collect your personal information over the phone.
Or someone may come to your door selling "ObamaCare insurance," saying that you are required to buy it. No one from the government will ever come to your house to sell insurance. In fact, the government does not sell insurance at all; new insurance policies issued under the Patient Protection and Affordable Care Act will come from private insurance companies.
The appropriate response to any of these thieves is to hang up the phone (or close the door)—don't worry about being polite, either. Then contact your local State Health Insurance Program representative to report that you believe you've been contacted by a scammer. A directory of local SHIP phone numbers can be found in your Medicare & You Handbook.
Comments (0)