Benefits of MyRetireNet Membership
Editorial Staff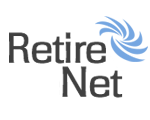 Auto-Complete on forms: For your convenience, any information you supply for name, address and telephone number in your profile is automatically filled in any time you access a Send Info or Info Express form on RetireNet.com while logged in. Of course, you may always choose to change any information when filling out an individual form before you submit it, and only the information you supply in a form is sent to a community.
Community Tracker: This feature allows you to keep track of all communities that interest you as well as which ones you've requested information from. After confirming your email, it will also track response date for you inquiries.
Saved Searches: Whether looking for a community, home, or service, this feature allows you to remember your search parameters and run them again later.
Commenting on Content: Retirenet.com offers a wealth of expertise and relevant articles for today's retirees. Join in the discussion and offer your thoughts.
Favorite Content: Find an article in our information areas on Senior Lifestyles or Money you like? Add it to your list of favorites.
Recommend Content: When browsing communities, marketplace listings and articles, you may notice the icon. If you encounter an intriguing article or have a good experience interacting with a community, why not drop by and leave them a recommendation for future visitors?
*Privacy Shield: This is a feature that encrypts your email when submitting info forms to communities and homes. It also allows you to turn off responses from communities you no longer wish to email you.
*Posting and Managing your Community: MyRetireNet isn't just for seniors! If you're the manager of a community, then come join the world's largest and most complete senior web portal. Our automated signup allows you to post a community for free or to upgrade to a paid account and access all the features of our online Showcase Manager.
* Requires email confirmation
Hoping for a feature you didn't find here? Send us feedback! We're constantly looking for new ideas to improve RetireNet.com.