Becoming an Expert on the Retirement Net
Editorial Staff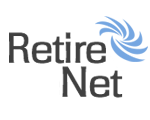 Effectively promote yourself on the new RetireNet.com
RetireNet.com will feature content on every conceivable subject of interest to seniors.
You are invited to become a part of what is developing into the largest senior network on the Internet. In 1995, RetireNet.com pioneered what has become one of the largest niche markets on the Web: the Senior Living Portal. For over 14 years, RetireNet.com has dominated the search for Senior Community Living, and is now on the verge of launching exciting new features that include the creation of the largest senior social network on the Internet—and, our Senior Living Experts section.
Experts
In June 2009, RetireNet.com expanded its content with a focus on Expert columnists. New and exciting topics display prominently on RetireNet.com, written by qualified experts on subjects ranging from estate planning to fitness vacations to choosing a care facility. Experts offer advice and valuable resources to help our readers make their senior years the best time of their lives.
Click to view a sample web page from the new RetireNet.com. This Experts page shows various features of the new site, such as the biographical and business information for each expert, a display ad for self-promotion, sample article, and article archive.
A Win-Win Situation
What's in it for us? We're asking for reprint rights of previously-published, archived articles on your subject of expertise (we don't expect first-run articles, but if you wanted to include them that would be great!). In return, we will promote your books, website or blog, speaking engagements...whatever needs attention. This promotion can include not only a detailed biography, plus linkbacks, but also display advertising to be included on each of your article pages. Our goal is to bring you the attention you deserve, as we increase our readership.
Article Submission
If you have already been contacted by our staff please, click on the link below to submit articles.
www.retirenet.com/article/931-article-submission/
Coming Enhancements
RetireNet.com is currently developing an unique new search engine, along with what we think will be the largest social network for seniors on the Internet. With over 64,000 communities already featured on RetireNet.com, our social network has the potential to be not only the largest, but also the most innovative and exciting social network around—providing a means of social interaction for our individual members, plus a secure avenue of business promotion for our community and business clients to an ever-increasing—and prequalified—market. For well over a decade, we've been helping seniors find the right retirement home or community. Now, we're dedicated to providing them with much more: providing them with the information and interaction that enables them to live fuller, richer lives. We're hoping you can help us reach this goal, just as we can help you reach your own goals by better promoting your business.