Beat Those Banking Fees
Ed Slott & Company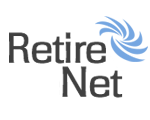 How to save more of your money and get the same level of service
Posted May 23, 2011
Fee banking is a thing of the past, but there are ways to beat the bank (sounds like a game show, right?), avoid the nickel-and-dime banking culture and have more money at the end of each month to save for your retirement.
An article in SmartMoney details how.
Monthly service fees: More banks have gone back to the days of charging for holding your money. The easiest way to eliminate that fee: direct deposit. About 3 in 5 banks with a monthly service fee will waive it if you sign up for a regular direct deposit, according to an April study from the U.S. Public Interest Research Group. And guess what retirees? That does not just apply to a paycheck. You can use direct deposit of Social Security, veterans, disability and pension benefits. Even distributions from a 401(k) plan and IRAs often qualify.
You should even consider consolidation of funds at one bank, especially those that require a minimum deposit amount to avoid fees.
ATM withdrawals: You are getting charged to keep your money in AND take your money out. Withdrawing money from an ATM outside your bank costs an average of $2.33, up more than 18% from Fall 2008, according to Bankrate.com. Your own bank is also levying a fee for not using its ATM, charging on average a $1.41 surcharge, up 9 cents from Fall 2009.
How do you combat the problem? Get cash back when using a debit card for purchases; open an online checking account with a bank such as State Farm or Charles Schwab because they will typically refund all ATM fees at month's end since they don't have their own ATMs. Also, see if your smaller bank belongs to a third-party network of ATMs to avoid fees.
The (Fill in the Blank) Fee: Banks are getting pretty creative with their fees, charging little Tommy 5% of the deposit of coins from his piggy bank. Bank of America charges an $8.95 fee if you make just one deposit per month through a teller or night-deposit box. It charges the same fee if you want paper statements instead of the new-wave electronic version.
Overdraft Protection: Banks are doing you a favor, right? Not really. An overdraft fee, disguised as overdraft "protection" comes into effect when the bank allows a payment to go through without enough funds in your account. It will cost you anywhere from $10 to $36 for every transaction you make while your account is in the red.
Instead of signing up for overdraft protection, look into an overdraft line of credit. The transfer fees are smaller and the interest on overdraws is not as steep.
By taking some of these small steps, it could save you $40, $50 even $100 a month, giving you more financial freedom and allowing you to bump up your bi-weekly or monthly contributions to retirement accounts.
Ed Slott and Company has been called "The Best" source for IRA advice by The Wall Street Journal, and "America's IRA Experts" by Mutual Funds Magazine. Ed is a widely recognized professional speaker and author. Get more IRA information from America's IRA Experts.
Comments (0)