Beat the Heat
Editorial Staff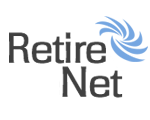 July

The senior newsletter from RetireNet.com, America's most comprehensive website dedicated to retirement communities in the U.S. and Canada.

Beat The Heat: Cool Off in These Communities

With increasingly colder winters and warmer summers, it's natural to want to live somewhere with a moderate climate year round..

A moderate climate means that the temperature is neither too hot nor too cold. An area with a moderate climate is not subject to extreme weather condition, but is generally mild or calm. We have done some research on areas with moderate climates and found five communities that we feel are worth visiting if you are ready to cool off this summer season.

Mountain Meadows

Ashland, OR

A beautiful setting and total choice of retirement living options make Mountain Meadows the Rogue Valley's premier active adult community...

Learn more about Mountain Meadows

Bon Ayre Homes

Smyra, DE

Welcome to Bon Ayre, where your neighbors are your friends! Bon Ayre is located in the peaceful town of Smyrna, at the upper end of the Delmarva Peninsula...

Brandermill Woods

Midlothian, VA

Brandermill Woods is not just a new address; it is a location where families and friends enjoy visiting, and residents enjoy an exciting new lifestyle in a place they love calling home...



Learn more about Brandemill Woods

Anderson Creek Club

Spring Lake, North Carolina


Anderson Creek Club is an amenity rich gated community with 24 hour security meticulously laid out over 1,700 rolling acres of North Carolina pine forest. Located in the sand-hills region of near Spring Lake, Fort Bragg and Fayetteville. 45 miles from Raleigh, 90 miles from the beach and a few hours from the mountains. With the temperate climate you just can't beat the location.



Learn more about Anderson Creek Club

The Orchard

Santa Rosa, CA

The Orchard is beautifully set among abundant trees and vineyards. Each spacious home site has a yard with trees, bushes and a lush green front lawn...