Be On The Alert For Scams Targeting Elders
Carolyn L. Rosenblatt, R.N., Attorney at Law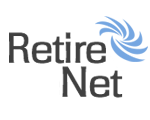 Don't give away your financial future over "free" advice.
Posted February 24, 2010
Seniors need to be aware of the scam artists who prey on the elder population with financial assets. They solicit you by telephone or mail, or by advertising on TV. Their come-on is that you can "protect your home" or your assets. They offer a free lunch or dinner. They sound so nice. They offer to help you with "planning your estate" or giving you free advice about taxes or Medicaid. What they don't tell you is that they are really salespeople, trying to get you to buy things you don't need, or that may endanger your financial security. The things they try to sell you are annuities or "living trusts". These are insurance products which can tie up your assets for ten, fifteen years or more, have hidden fees and may provide a very small return. They may offer you a 6% return. Their tactics may be illegal. The District Attorney's office needs to know about any suspected scam.
One such notorious investment scam was an organization named Family First Advanced Estate Planning (and others). This group tricked senior citizens into using their retirement investments to buy annuities that often made little, if any, financial sense for the elderly victims, but earned the con artists substantial commissions and other income. The Attorney General of California at that time stated, "living trust mills such as this one violate not only the law, but the trust of their elderly victims." In 2005, he filed a multi-million dollar suit against them and vowed to continue to aggressively work to stop these scam operations.This group of scam artists is not alone, but may be a good example of how these scams work. They solicited elderly customers with free consultations, and offered to come to their homes.
The scammers use telemarketers, mailers, seminars, presentations at senior centers and other means. They tell their victims that they are going to help them avoid probate and reduce estate taxes. They may work with dishonest lawyers, who split the money with them, in exchange for giving a "legal" or legitimate air to the scam. To avoid becoming a victim yourself, never give out personal financial information to anyone who offers a free seminar or comes to your home in the guise of "helping" you. These sleazy outfits are not rare, and they are still at work.
What can you do to avoid a scammer? Check out anyone who offers to do estate planning for you. Legitimate attorneys do not solicit you, and they are forbidden by ethical rules and state bar rules from coming after you to get your financial information or other business. Get another opinion from someone you know and trust before buying any investment. Advice from an established estate planning attorney in your own community is likely to be more trustworthy than "advice" from a stranger you meet who wants you to buy what amounts to an annuity you don't need.
If you're not sure whether an attorney is legit, one easy way to find out is to check your state bar, which provides online information about all licensed attorneys in your state. A record of any discipline will be available. To learn more about choosing a lawyer to help you or your aging loved ones update your estate plan or for legal advice in general, see our booklet, How to Find a Good Lawyer for Mom or Dad, at AgingParents.com. Checking out an attorney who wants to give you advice about money makes good sense.
Ms. Rosenblatt is a registered nurse, who practiced nursing for 10 years, working mostly with elders, before becoming a lawyer. She has practiced law for 30 years, as an advocate for individual rights. In 2005, she and her psychologist husband, Dr. Mikol Davis, founded AgingParents.com, a consulting and mediation service for families with aging loved ones. Dr. Davis's practice of 35 years has focused on anxiety and depression. Together, they form a team to assist with legal, health care and mental health aspects of aging. Ms. Rosenblatt is the author of The Boomer's Guide to Aging Parents, available at AgingParents.com.
Comments (0)