Bathroom Safety Tips for The Elderly
Erica Garland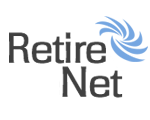 Bathroom Safety
Bathroom Safety Tips For The Elderly – Intro 1

The home should be a place where one feels safe. Yet the unfortunate truth is that as we age, certain aspects of our homes that once felt safe can make us feel less so. One of the most common areas for elderly people to obtain injuries is the bathroom, where slippery surfaces, raised bathtubs and difficult-to-reach items can create dangerous situations for people whose eyesight and/or mobility are not what they once were. An estimated 10 percent of falls in seniors result in serious injuries, including intracranial injuries and fractured hips. Thus, it's important for anyone living with elderly people to be sure that their homes — especially bathrooms — are equipped with improvements to help keep them safe.

For example, one of the most potentially hazardous scenarios in the bathroom is getting in or out of the bathtub or shower. The combination of wet surfaces and stepping over the edge of the tub or shower can create a dangerous situation for an elderly person. Covering the floor of the tub or shower with a non-slip mat as well as using a bathroom mat with a non-slip rubber backing can help prevent slips. Also, installing grab bars along the walls in and around the tub or shower can help people keep their balance.

Many injuries elderly people experience in the bathroom occur when they can't find something they're looking for — whether because the room is too dark at night or because items are kept in hard-to-reach places. Putting nightlights in the bathroom so elderly people have an easier time finding the bathroom in the dark can help prevent many of these accidents. Additionally, commonly used items such as shampoo bottles and toothpaste should be kept in areas that are easy to reach, which could prevent accidents that can occur when people have to reach up or bend down to search for a needed item.

Along with the danger of slipping and falling in the bathroom, elderly people can have trouble in the bathroom because they may have difficulty standing for prolonged periods while showering or brushing their teeth. Consider providing elderly people with seating in the bathroom so they can be more comfortable while they go through their daily routines and prevent undue stress on their joints. Likewise, a raised toilet seat can make standing up from the toilet or sitting down much easier and prevent overexertion.

Other steps homeowners can take to help protect elderly people in the bathroom include lowering the temperature on the water heater to 120 degrees Fahrenheit to help prevent scalding. In general, having someone nearby to offer supervision can serve to prevent many accidents that might befall a senior citizen in the bathroom. Accidents in the bathroom can lead to serious issues for the elderly and leave them feeling less than safe in their own homes. Though with some foresight and a little extra care, most of them can be prevented. Consult the following guide for some simple home improvement ideas for the bathroom that can help seniors feel safer.

Infographic: https://www.slideshare.net/ModernBathroom/bathroom-safety-tips-for-the-elderly
Author bio: Erica Garland is Content Marketing Manager at Modern Bathroom and has 15 years of experience in the bathroom renovation industry. Modern Bathroom sells a variety of products you would need for any bathroom renovation project. With such a large selection of vanities, faucets, sinks, toilets and showers, Modern Bathroom is sure to have the perfect piece to give your bathroom an updated look.