As Good As It Gets?
Linda Thompson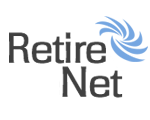 Parents always want a better life for their kids. But how much better could it get?
There have been several recent articles about the Gen Ys and Millennials, and how they don't believe their lives will be better than that of their parents. Yet since time began, it's been the goal of parents to provide a better life for their children than they had.
My question is, how much better can it get? We live in the most developed country in the world. Families of four live in houses that, in other nations, would hold six families (or more). We have access to, and waste, more food than any other nation. Electricity and running water are accepted as our right, yet millions all over the world walk miles every day just to carry fresh water for their families to drink. Our quality of life is beyond anything people of developing nations could dream of, yet we are always looking for something better.
After WWII, the Silents were presented opportunities that were unheard of in previous generations. They bought a house in suburbia, everyone had at least one car, and most had televisions and record players. Telephones and radios were no longer seen as a luxury, but as necessities of life.
With the Silents came the largest population explosion the world had ever seen. Millions of Boomers came on the scene and their parents wanted great things for these kids. They were given opportunities for higher education, some had cars, they were given allowances (which they sometimes had to work for, but sometimes not), and life was good. With the Boomers, society changed forever. No longer were we a society of need, but a society of want. With the advent of credit cards, we became a nation of instant gratification. Transistor radios offered portability previously unknown; we were off and running. Two car families were not only accepted, but necessary. The houses got bigger because each child needed his or her own space. Share a room? Not for my children. After all, we didn't want them to have to share space like we did when we were growing up.
The Boomers
When the Boomers started families of their own, they wanted to provide things for their children that they never had. However to afford all that, mothers went to work and the term latch-key kids (Generation X) was coined. Cassette players replaced record players. Kids were given spending money to do with as they wished, in lieu of Mom or Dad spending time with the family. After all, someone had to pay for all this.
According to their grandparents, the youth of Generation X were born with the proverbial silver spoon in their mouths. They were given everything they wanted, often before they realized they wanted it. But the Xers also witnessed their parents being down-sized, right-sized, and laid off from work. They learned to be self-sufficient, but knew they could count on Mom and/or Dad whenever they needed help—most often in the form of more money.
Generation Y and the Millennials
Enter Generation Y and the Millennials. These young people were brought into a world of technology. Cell phones were handed to kids starting school so they could stay in touch with their parents. With Internet connectivity in every home, twenty-four hour accessibility had arrived. Our kids are driving better cars than their grandparents. They have never known deprivation. Wait for something because we can't afford it? Hey, Mom, we have plastic!
Our economy is experiencing a downturn. And with it is the realization that our youth may not inherit a world as lush and lucrative as their parents. What more can we invent to make life easier for those who follow? Our planet is in trouble, our resources are being depleted, and outsourcing is the word of the day. We don't build anything—we have become a service economy. What does the future hold for these young people? Your guess is as good as mine. Perhaps it's time to consider that this may be as good as it gets...
Linda Thompson is the author of Every Generation Needs a New Revolution, How Six Generations Across Nine Decades can Find Harmony and Peaceful Coexistence, Planning for Tomorrow, Your Passport to a Confident Future, a common sense approach to life planning; and A Caregiver's Journey, You Are Not Alone, a survival guide for working caregivers. To find out more about Linda's presentations, workshops and publications, visit LifePathSolutions.biz.