Are You Limiting Your Resistance Band Workout?
Lisa Byrne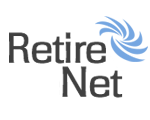 It's time to learn how to use your whole body, instead of most of it.
Every day someone sends me an article, blog post, or latest photo shoot for resistance band usage.
Resistance bands rock. Period. Everyone in my close circle knows it and wants to share what they find out about them.
So what's the big deal with resistance bands? Why choose them over other modalities like free weights, machines, kettlebells, Pilates classes or Yoga?
Here's a quick run down of the top 5 reasons to invest in a premium pair of bands:
Bands are an affordable alternative to joining a gym any day.
They're light, portable, and easy to use.
They improve strength, balance, and coordination.
You can train multiple movements for an optimal workout.
You can target smaller, deeper muscles you miss with other workouts.
Yes, I'm saying that a pair of premium resistance bands are an affordable alternative to improving your strength, balance, and coordination because they allow you to get an optimal total workout and/or target those muscles missed by a traditional, linear, (boring) fitness program. Their portability allows you an easy set up in no time.
But there's one huge limiting factor in all these articles, posts, and demos that get sent my way: since everyone does it, does that make it right?
Heck no, they're just missing a huge movement opportunity. When you change this one factor, you'll open yourself up to about 500 more moves. Seriously. Ready for the #1 limiting factor is while using bands?
Here it is: Everyone steps on the band. Get off the band.
Get off the band and open your movement world. When you step on the band you severely limit not only your movement but 3 other factors:
your flexibility
your strength
your core stability
How's that? By stepping on the band, you lock your feet into one position and you force your body to move around this lock. Sure, this is a good practice sometimes, but not all the time. You've now made the job of your foot/feet to hold down the band rather than be part of the whole body you are exercising.
You become vulnerable to unnecessary strain by locking yourself down. Forcing the movement based on where your foot position opens a wide target for that unfortunate tweak that has no pliable alternative because you've stuck yourself to the ground.
Here's an everyday example. Think of the last time you shoveled. Dirt or snow, it's the same principle. At any point in time, did your feet remain stuck to the ground for that task? Chances are those feet were anything but stuck. You need that option to move your feet to be efficient.
Or when you take bags out of your car or trunk? Grocery bags, birdseed, dog food, or the 12-pack of paper towels will do. The movement used is never relegated to one muscle group. You lean in to retrieve the bags, pull them towards you and hoist them. This uses many groups, right?
Your feet will figure out what the best place is to be given the movement. Either way, they're not stuck to the ground.
This self imposed limitation has a three-fold negative affect on your strength, flexibility and basic core stability. You've made your foot assume a role that something else can do easy peasy.
Here's your solution: anchor the end of the band to a stable place. Yes, that stable place can be inside or outside. Ideas of stable places are:
a doorway
split rail fence
chain link fence
pole
street sign
your deck
roof rack on your car
wheel of your car
fender of your car
pergola slat
tree
bird feeder post
a playground piece, wood or metal
You get the idea.
Here is how you loop the handle of the band around that object. Once it's anchored, test it out and you're ready to rock. You've just removed a severe limitation to your band workout that your body and back will appreciate.
Lisa Byrne is the owner and CEO of Pilates for Sport in Bucks County, Pennsylvania. She has a B.S. in Exercise Physiology, and is a Certified Pilates Instructor. Lisa has been in the Health and Fitness Industry for more than 23 years, operating her fully-equipped Pilates studio since 1999. Visitors to the movement studio span a wide range of physiques and abilities, and include average boomers looking for diversity; young people with Asperger's-Autism; hard-core athletes looking to "loosen up"; and those in need of chronic pain management through movement. Lisa's website is MoveMoreToday.com.