Are You In the Right Medicare Plan?
Adrienne Muralidharan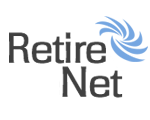 Medicare's annual enrollment period is a great time to review your coverage.
Posted August 17, 2011
Medicare's annual enrollment is early this year. That means you'll be able to switch plans from Oct. 15 through Dec. 7, 2011. It's a good idea to review your coverage to make sure you're in a plan that fits you well.
Plans change from year to year. For example, your Medicare plan may have higher premiums and co-payments in 2012 than it did in 2011. Your plan also can change its formulary, or the list of drugs it covers. It can stop covering some drugs and start covering new drugs. Your plan's network of doctors, hospitals and pharmacies also may be different, as some providers drop out of the network and others join.
Your health may change from year to year too. Have there been any changes in the kinds of care you need since you first signed up for your plan? How about any changes in the prescriptions you take? If so, a plan that seemed like a good fit a few years ago may no longer be the best choice for you.
What should I look for when I review my Medicare plan?
You want to make sure your plan covers the health services you use at a competitive price.
Here are some key areas to consider:
The doctors you see. If you're in a Medicare Advantage plan, are all your doctors in your plan's network? Are you open to seeing a different doctor than one you see now?
Your prescription drugs. Does your plan cover all your prescriptions? Will the prices change? Has your plan placed any new restrictions on your drugs?
Your health care budget. How much is your premium going to increase? Will your co-payments increase?
Consider a switch if it looks like your plan is not a good fit for your health and budget. Otherwise, you could end up paying thousands of dollars in extra out-of-pocket costs.
What if I plan to travel or move during 2012?
If you plan to travel in 2012, have fun! But find out if your plan will cover you in the areas you plan to spend time. This also applies if you split your time between two homes.
If you have traditional Medicare (Parts A and B), you're covered in all U.S. states and territories. With prescription drug plans, make sure you're enrolled in a plan with a national network of pharmacies. You probably are. Most plans do have a national network.
Medicare Advantage plans have many advantages, but they may not be the best choice for someone who travels frequently. Medicare Advantage plans usually have networks of providers that serve a limited area, such as a county or a region. You can get emergency and urgent care outside of the plan's network. If you seek other types of care outside of the network, however, you will probably pay more. You may even have to pay 100 percent of the charge.
If you're an international traveler, you probably know that Medicare does not cover care you receive in other countries, except in extremely limited circumstances. Some Medigap and Medicare Advantage plans cover foreign travel emergencies. The take-home message: If you plan to spend a lot of time in a foreign country in 2012, you will need to look beyond Medicare to find health coverage.
Finally, if you move to a new address in 2012, you may be entitled to a special enrollment period. During this period, you can switch to a new Medicare Advantage plan or prescription drug plan.
How do I know what's changing in my plan in 2012?
Your plan must send you a document called an Annual Notice of Change and Evidence of Coverage. This document gives you the details of how your Medicare plan will change in the new year and how your coverage works. Your plan also must send you updated information about the drugs it covers and the providers in its network.
Be on the lookout for these documents to arrive in your mailbox no later than Sept. 30, 2011. And be prepared—you may have to sort through hundreds of pages.
What changes can I make during annual enrollment?
You can switch from traditional Medicare (Medicare Parts A and B) to a Medicare Advantage plan. You also can go the other way and switch from a Medicare Advantage plan to traditional Medicare. You can switch from one Medicare Advantage plan to another. You can add or drop a prescription drug plan, or you can switch from one prescription drug plan to another.
Where can I find help?
It can feel overwhelming to sort out what is changing in your Medicare plan and to compare your plan to the dozens of other plans available in your area. Allsup Medicare Advisor® can make this process easier. An Allsup Medicare specialist will work with you one-on-one to help you choose the coverage that best meets your needs. If you'd like Allsup to help you review your coverage, call (866) 521-7655, or visit ama.allsup.com to learn more about the Allsup Medicare Advisor.
Adrienne Muralidharan, senior Medicare specialist for the Allsup Medicare Advisor, has nearly 15 years experience in business, with a focus on regulatory affairs related to Medicare and healthcare issues, product development and marketing management. She provides expertise on Medicare plan selection and Medicare changes and considerations for seniors and people with disabilities. She also provides insights for employers on Medicare-related issues, including benefits coordination and retiree Medicare eligibility. She serves as Allsup's specialist on Medicare regulatory developments and activities of the Centers for Medicare & Medicaid Services (CMS), which oversees the Medicare program. She monitors healthcare and Medicare legislative activity and consumer healthcare trends, aging U.S. population issues and related topics. She has a bachelor's and master's degree from Washington University in St. Louis.
Comments (0)