Are You in Love with Stress?
Leigh Anne Jasheway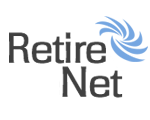 Here's how to find out...and what to do about it.
Posted December 28, 2012
It's tough not to be overstressed these days. With all the roles we play every day—parent, employee, caregiver, community supporter, organizational expert, chauffeur, medical consultant, dog-wrangler, cupcake baker, website manager, Twitter follower—it's only logical that we'd feel overworked and overwhelmed most of the time.
But have you ever considered the possibility that you like being stressed out? That in fact, you might get the same kind of giddy high from having too much to do that you get when you fall in love? Researchers suggest that living an overly busy life can create a natural high that affects the pleasure centers of the brain while at the same time increasing negative effects such as anxiety, sadness, insomnia, memory loss, confusion, borderline depression, and a whole host of physical diseases.
The following bumper sticker would be funnier if it weren't so true for so many people these days: "Don't tell me to relax—stress is the glue that holds my life together." If you're measuring your value and purpose by a full calendar or the fact that your cell phone keeps "blowing up," chances are you've formed an unhealthy love relationship with your stress. Take this quiz and read the tips at the end to see how you can keep from coming unglued.
1. When it comes to multitasking, do you:
a. Try to never do more than one or two things at a time.
b. Juggle as much as you need to in order to make it through your day.
c. Hope multi-tasking becomes an Olympic event because you know you're a shoo-in for the gold medal.
2. When you look at your calendar, which of the following would make you feel best?
a. Lots of unscheduled time.
b. A good balance of scheduled and unscheduled time.
c. So many scheduled activities you need a magnifying glass app to be able to read what's there.
3. If you had a full day with nothing scheduled, what would be your first thought?
a. Cool, I have time to go to the gym and walk the dogs!
b. I'm sure I'm forgetting something…
c. I'd better schedule several meetings.
4. When someone asks you to do something for them and you really are too busy, do you:
a. Thank them for asking and turn them down nicely.
b. Agree to help out but chide yourself for caving in.
c. Say "I'm really overbooked, but I'll try to squeeze you in," then make a point of showing them how crowded your calendar is.
5. As you go through your day which of the following phrases is most likely to run through your head?
a. Wow, this is fun!
b. Slow down, you move too fast!
c. I feel the need for speed!
6. When a friend or co-worker tells you how busy she is lately, what would be your first response?
a. Helpfully suggesting she take some time off.
b. Saying you know how she feels.
c. One-upping her with anecdotes about your even-busier life.
7. If you were stuck at the airport for an extra hour, would you be most likely to:
a. Enjoy a conversation with a stranger.
b. Call and check in at the office, then if there's time, your family.
c. Pull out your laptop and frantically check your e-mail, FB, Twitter, website, and Pinterest accounts.
8. When your kids see you at the end of the day, do they:
a. Excitedly tell you about their day.
b. Give you a few minutes to yourself so you can chill out.
c. Avoid you like you're a low-fat snack food item.
9. Which cartoon character best reflects your life?
a. Sleeping Beauty—I know the importance of rest and rejuvenation.
b. Snow White—I'd really like to delegate things to the dwarfs, but I usually end up doing everything myself.
c. The Tasmanian Devil—I'm more comfortable spinning around as fast as possible.
10. When you lie in bed at night right before falling asleep, do you:
a. Give thanks for all the wonderful people and things in your life.
b. Plan out your next day to the hour.
c. Lie awake restlessly, looking forward to the next day so you can get back to being busy again. After all, sleep is for sissies!
SCORING: Give yourself one point for every "a" answer, two for every "b," and three for every "c."
1-10
You've got a healthy relationship with stress and busyness. You understand that there is more to life than increasing its speed and that your life doesn't come with a rewind button.
11-20
Although you think you've got a handle on things, when the chips are down, you tend to "Just say yes" to stress. Follow some of the tips below to make sure you keep things under control.
21-30
You're not just over-stressed, you're in love with the feeling it gives you. Being crazy busy gives you a sense of power, but your body and mind (not to mention your family and friends) are probably already suffering the consequences of your choices.
Top Ten Ways to Break Up With Stress
1. Sleep on it. Sleep is not only important to helping us cope with our hectic lives, it naturally slows us down and makes us more aware of our natural rhythms. People who are in love with stress often claim they can get by on three or four hours of sleep, but the truth is we all need at least seven preferably eight hours a night. Buy yourself a new pillow, a machine that plays the sounds of rain or the ocean surf, and hit the sack.
2. Don't call (or fax or e-mail) it in. Technology is very addictive—the idea that we CAN keep in touch and get things done while commuting or even on vacation sucks a lot of us into believing we SHOULD. Dr. If you're sleeping with an electronic device in your bed, replace it with a person or an animal companion. And make it a policy to turn off all your electronic devices whenever they're not absolutely necessary. I have mine plugged into a strip that is set to shut everything down at a certain time every evening.
3. Talk it out. The voices in your head have probably talked you into your unhealthy relationship with stress, so it's time to start talking back. Rather than accept the voice that says, "Oh, I have to work 70 hours this week," ask it questions: "Why? Who says? What wouldn't happen if I didn't? Who made you the boss?" The more you confront your core beliefs about stress, the easier it will be to change.
4. Write a break-up letter. Make a list of the pros and cons about choosing to live an overly stressful life. Maybe being the busiest person on the planet makes you feel important, but if it also reduces the time you have to spend doing what's really important and gives you frown lines so deep you may have them on your pancreas, it's time to break up. Keep the list close so you can pull it out every time you're tempted to jump back into the stress relationship.
5. Find bliss and flow. You know that world-stands-still feeling you get when you fall in love? Or how about that feeling you get when doing something you really enjoy and then you look at the clock and six hours have flown by (and no, watching videos on YouTube doesn't count)? When I'm out with good friends or playing improv games, I don't think about my responsibilities at all. Reconnect with those things that give you an endorphin rush.
6. Lean on your friends. If you've become so busy you've let your friendships falter, re-establishing relationships can be an important step for you in breaking off your unhealthy relationship with stress. Spend at least fifteen minutes every day connecting with someone on an intimate level. Try to do it without comparing who is the busiest.
7. Become more discriminating in your stress relationships. If you're in love with stress, you tend to say Yes to anything that fills your day. Simply learning to tell the difference between what's urgent (like a ringing phone with a telemarketer on the other end) and what's important (like a throbbing tooth) can help you devote your time and energy to the things that really matter in your life. When faced with another stressful activity you have to choose whether to do, ask yourself whether it is important or simply masquerading as important by its urgency. Pride yourself on your ability to tell the difference.
8. Laugh it off. Laughter is good for your body, mind and soul. One of the best things is that it creates endorphins which give you that natural high you've been seeking through a busy schedule, but without any of the negative consequences. A sense of humor also helps you rebuild camaraderie with the people you've ignored of felt competitive with in the past. Not to mention that it burns calories! Go see a funny movie, read a funny book, hang out with funny people, or just look at yourself closely in a mirror. We're all hysterical up close.
9. Take a calming moment. We should all spend at least five minutes a total peace and quiet—call is meditation, call it "Mom needs her alone time," or whatever. This time not only helps you appreciate a few moments of doing nothing, but it lets you hear your true self more clearly. The true self wants happiness and love more than it wants busyness and stress.
10. Move on. When a relationship ends, there's a period of grieving, but eventually, we move on to the next thing in our life. Make a list of the things and relationships that you really want in your life . Remember that the idea isn't to replace everything on your calendar, but to put back into your life the things that make you whole, healthy, and happy.
Leigh Anne Jasheway is a motivational speaker and stand-up comic who speaks at 40-60 conferences and workshops and performs at more than 30 shows a year. To date, more than one-quarter million people have seen her presentations. She has a masters degree in public health, is an expert in stress management, and has 15 published books. Leigh Anne has won numerous writing awards, including the 2003 Erma Bombeck Humor Writing Competition. Her website is AccidentalComic.com.
Comments (0)