Are you in a five-star Medicare plan?
Adrienne Muralidharan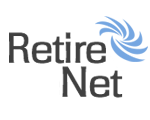 If not, you may be able to switch to a five-star plan any time this year.
Posted April 11, 2012
How's your Medicare coverage working out for you so far this year? Does your plan feel like the right plan for you? If you're not feeling happy with your coverage, you may have a new option. Starting this year, you can switch from your current coverage to a Medicare plan that has a five-star quality rating if one of these plans is available in your area. And you don't have to wait for annual enrollment. You can switch plans now or any time this year.
Medicare is making a big push to improve the quality of Medicare Advantage plans and prescription drug plans. Medicare has been rating the quality of these plans for several years, but, this year, the plans get rewards for good ratings. Plans that earn a high rating are getting bonus payments from Medicare. Five-star plans also get the opportunity to sign up new customers all year long.
So how does a Medicare plan earn five stars?
Medicare gives each plan a rating of one to five stars. A five-star rating means that Medicare thinks the plan offers excellent quality to its members.
With Medicare Advantage plans, Medicare looks at whether a plan is doing a good job of keeping its members healthy. Do plan members get the care they need to prevent illness and to find illness early, such as check-ups, cancer screening and cholesterol tests? How well does the plan care for people with chronic conditions, such as diabetes, high blood pressure and arthritis? Medicare also gives a lot of weight to how satisfied members are with their plan. It considers other measures of the plan's customer service as well, such as how many complaints Medicare got about the plan from its members.
With prescription drug plans, Medicare looks at whether plan members are taking medications that are safe and effective for their conditions. Medicare also gives high marks to plans that keep their drug prices stable during the year. Medicare's ratings take into account what current members think about the plan. They even factor in day-to-day annoyances, such as how long pharmacists wait on hold when they call the plan's help desk.
How do I find a five-star plan?
The plan finder on Medicare.gov gives detailed information about the star rating of each plan when you click on a plan's name. You can also call 1 (800) MEDICARE, or (800) 633-4227, to ask about plan ratings. TTY users should call (877) 486-2048.
The bad news is that you may not find many, or even any, five-star plans in your area. Right now, there are only a handful of Medicare Advantage plans and prescription drug plans that have earned the top rating. Medicare is offering perks to plans that earn a five-star rating to encourage more plans to take steps to improve quality. There may not be many five-star plans now, but there should be more next year, and even more the year after that.
Here are a few details you need to know before you switch plans
First off, you can only switch to a five-star plan one time during the year, so once you switch, you're committed. As long as you meet the plan's enrollment requirements, you can switch from original Medicare to a five-star Medicare Advantage plan. If you are enrolled in a prescription drug plan, you can switch from your current plan to a plan with a five-star rating.
If you already have a Medicare Advantage plan, you can switch to a different one with a five-star rating. Be careful though. You could lose your prescription drug coverage if you move from a Medicare Advantage plan that has drug coverage to a Medicare Advantage plan that doesn't cover prescription drugs. If this happens, you'll have to wait until the next annual enrollment period to get drug coverage, and you may have to pay a late-enrollment penalty.
Is a five-star plan always the best one for me?
Not always. The quality rating is one thing to take into account when choosing a plan. But you also need to make sure the plan provides the coverage you need and fits your budget. For example, a Medicare Advantage plan with a five-star rating may not be the best plan for you if your doctor doesn't participate in it. Or a prescription drug plan with a five-star rating may not be the best plan for you if it charges a high co-pay for one of your drugs. Also, Medicare does not rate brand new plans since they don't have enough information about these plans.
For some expert guidance, you can call the Allsup Medicare Advisor® at (866) 521-7655. If you live in an area where there are five-star plans, an Allsup Medicare specialist can help you figure out whether a five-star plan will work better for you than the coverage you have now. The Allsup Medicare Advisor can take an objective look at your Medicare options and help you choose the coverage that best meets your needs. Visit ama.allsup.com to learn more about the Allsup Medicare Advisor.
Adrienne Muralidharan, senior Medicare specialist for the Allsup Medicare Advisor, has nearly 15 years experience in business, with a focus on regulatory affairs related to Medicare and health care issues, product development and marketing management. She provides expertise on Medicare plan selection and Medicare changes and considerations for seniors and people with disabilities. She also provides insights for employers on Medicare-related issues, including benefits coordination and retiree Medicare eligibility. She serves as Allsup's specialist on Medicare regulatory developments and activities of the Centers for Medicare & Medicaid Services (CMS), which oversees the Medicare program. She monitors health care and Medicare legislative activity and consumer health care trends, aging U.S. population issues and related topics. She has a bachelor's and master's degree from Washington University in St. Louis.
Comments (0)