Are Boomers Becoming Simplifiers?
Linda Thompson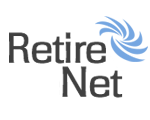 Have we seen the last of "instant gratification?"
"Instant gratification" and "Boomers" have been almost synonymous for several decades. Don't have the cash? Whip out the plastic and think about the bill next month. That's been the mantra of most. However, there appears to be a culture change happening where conspicuous consumption and the over-accumulation of stuff has become almost an embarrassment for some Boomers.
John Quelch, an associate dean at the Harvard Business School, calls this new type of consumer the middle-aged simplifier. Mr. Quelch says, "This group consists of well-off people who are turning their backs on conspicuous consumption and the accumulation of stuff. They don't define their social status by the size of their McMansions or the number of range Rovers in the garages. They value experiences over material possessions."
While not associating this group with any particular generation, Quelch notes that the group includes "empty-nester baby-boomers ... who are tired of heating unused spaces in cavernous mansions, now preferring smaller houses with architectural character and intimate spaces, more charm and less maintenance.
Mr. Quelch isn't the only one seeing a demographic shift to life experience vs. material accumulation. The life-long learning programs at community colleges have taken off like a firestorm with those just entering the next stage of their lives. There are those who may be leaving their 8 to 5 corporate job not to just retire and travel the country in their expensive RVs. There are those who are now using their knowledge, their compassion, and yes, even some of their resources, to help others less fortunate. And, yes, there are a lot of folks who fit somewhere in between.
Are we embarrassed?
This group appears to be almost embarrassed by all their gas-guzzling vehicles, their oversized, expensive-to-maintain big homes, and their material possessions. Experiences are first and foremost in their minds now. Learn a new language, find a new sport, take an adventure-filled vacation – that's where they're going. We've all heard the phrase "downsizing," but usually in relation to our elders who are moving into condos and apartments, if not independent retirement and assisted living communities. Well, it would appear that the Boomers (who certainly are not ready for that drastic a change), are downsizing as well. They find they have more stuff than they either need or want and they are purging like never before.
They are going "green." Environmentally conscious for the first time since their communal years of the 70s, they are recycling, building more environmentally friendly homes, and exploring alternative means of transportation. The ultra-suburbanite is going urban, desiring that ability to walk to the theater, their favorite watering hole, their office. City central is experiencing a rebirth.
All of this began prior to the current economic upheaval, so it must be something else causing this culture shift. Is it their desire, after all these years of consumption, to give back? Their desire to leave the world a slightly better place? Their desire to return to a more simple time?
I would like to believe it is a combination of all of these and more. Perhaps we are now entering an age where concern for our fellow man has overtaken our disregard for those less fortunate. Perhaps we now realize it is going to take more than extracting a few bucks from our wallets to give to our favorite charity to make the needed social changes.
Or, perhaps it is that the youth of today, our Generation Ys and Millennials, are teaching us a badly needed lesson. If we don't show some compassion toward others and some restraint for ourselves, who will?
Linda Thompson is the author of Every Generation Needs a New Revolution, How Six Generations Across Nine Decades can Find Harmony and Peaceful Coexistence, Planning for Tomorrow, Your Passport to a Confident Future, a common sense approach to life planning; and A Caregiver's Journey, You Are Not Alone, a survival guide for working caregivers. To find out more about Linda's presentations, workshops and publications, visit LifePathSolutions.biz.