Aging In Place: The Top Ten Reasons
Diane Carbo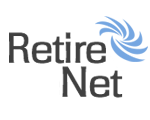 Baby boomers are deciding more and more to stay at home as they age.
Posted June 23, 2010
Remaining in place by choice is growing in popularity. Surveys by the American Association of Retired Persons (AARP) found that more than 85 percent of Americans age 50 and older want to "stay in my own home and never move." An aging society of baby boomers will have a very different sort of retirement. They're more likely to work longer, start a second career, volunteer or go back to school. Baby boomers want to live well and healthy, live comfortably, and age in familiar surroundings. Here are the ten top reasons for planning for aging home healthcare during your golden years.
1. Aging in place allows for maximum amount of freedom for the individual. Baby boomers are more likely to be found in the gym, spending time volunteering, or on the Internet. Remaining at home allows you to engage in a daily routine, as your health permits, in the least restrictive environment. It allows you to have the care that you want and control the manner in which you receive it.
2. Aging in place is safe. Baby boomers are changing the expectations of what they want as they age. They don't want to compromise health and safety. They demand that the changes to their home environment be appealing to the eye and useful. Returning home after a sickness or illness that required hospitalization will decrease or even eliminate the risk of infection when the care is provided in the home setting. Preparing the home ahead of time can prevent issues that may arise before they can become serious within the home. This can be done by having an evaluation done by a health care professional to identify problem areas in the home. One example in assessing the home environment includes preventing falls. Simple changes in the home environment and introduction of caregivers and home care professionals can address many issues. As an example, a patient with balance issues or weakness and dizziness may need help bathing and dressing.
3. Aging in place promotes healing. Baby boomers want quality of life. Aging in place allows a more holistic approach to our care as our physical bodies or health declines. For an older adult, there is no place like home for successful aging. Living in familiar surroundings and being around loved ones heals the mind and spirit, not just the body. Minimizing change also helps create less confusion in the older adult and can help extend their lives.
4. Aging in place gives the aging adult some control. Baby boomers want choices and options, and expect to be active participants in their own care. Planning ahead and exploring all options will allow aging adults to choose the services that best suit their needs. Receiving care at home allows them to have more control and an individualized approach to their care.
5. Aging in place can allow for the care to be personalized. As we age, at some point we may require assistance at home. Home care allows the care to be individualized to meet the specific needs of each person. It also allows one-on-one attention and interaction.
6. Aging in place is comfortable. Baby boomers have expressed loud and clear, year after year, that they would prefer to stay in their homes for successful aging. Familiarity and comfort, surrounded by loved ones, is the quality of life baby boomers have come to expect. It is also the type of quality care that loved ones would want for their aging adult.
7. Aging in place contributes to a healthier, safer, and happier life. Baby boomers are more health-conscious and concerned about the quality of life than previous generations. There is a growing industry of universal design (home modifications that can be appealing to the eye and useful to everyone) and technological advances to meet the needs of the baby boomers as they age at home. This movement will replace the institutional walls of a nursing home. Living out the rest of their days at home, in a safe environment, contributes to a healthier, happier aging adult.
8. Aging in place allows you to remain in your community. The entire community stands to gain from the aging adult who wants to remain at home. If their health allows, aging adults can be mentors in the community. According to AARP, forty-five percent of people over 65 volunteer annually. This equates into savings for the community and having positive role models for future generations. Aging adults are concerned about their community and show their support by buying locally and contributing financially to causes that are important to them.
9. Advanced technology supports aging at home. Baby boomers have been heard, and advanced technologies are available. Advances are being made daily to assure safety and well-being as we age in place. For example, the Wii is being utilized by hospitals and rehab centers to promote strength, endurance and flexibility in patients. This is a program that can by utilized at home to keep the aging adult active and have fun doing something they like to do. Robot vacuums are now available to assist in keeping the house clean. There are sensors that can be placed in the home that measure the activity of the aging adult, so that even a long distance family member can see if there is a change in activity on a daily basis. These are just a few of many resources that support aging at home successfully.
10. Aging in place reduces the fear of loss of independence. A study commissioned by Clarity and The EAR Foundation, found that aging adults fear moving into a nursing home and losing their independence more than they fear death. This same study found that the Baby Boomer children of seniors also feel concern for their parents. In particular, they fear for their parents' emotional and physical well-being should they have to enter a nursing home.
If you are planning for future long-term needs now, you are already ahead of the game. Anything that you can do now will save you money and decrease stress and anxiety for you and your family when difficult decisions have to be made. We could all be better prepared; but planning early allows you to be more thoughtful and knowledgeable. It allows you to explore all your options for when the time comes.
Diane Carbo, RN has over 35 years' experience in a variety of nursing settings, including orthopedics/rehabilitation nursing, home care, discharge planning, case management, oncology, hospice, senior behavior health, assisted living, and long term care. Her passion is to help people plan for long-term care needs, and to that end started AgingHomeHealthCare.com. Her goal is to assist aging seniors and their families to develop plans that allow individuals to remain home, safely and comfortably, in the least restrictive environment, regardless of age, income or ability level.
Comments (0)