Advertising Terms and Conditions
Editorial Staff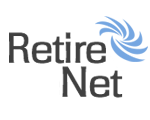 By placing advertising on this website you agree to be bound by the following terms and conditions:
Your Advertising Agreement is effective and shall become active when a you complete the sign up process via the form on our website and your listing is activated. It is automatically renewed each month, and is paid automatically via a recurring credit card charge.

Alternately you may elect to be invoiced for your advertisement package. Invoiced accounts are billed in quarterly increments, in advance, on a Net 30 basis. All invoiced accounts will be billed on the first day of the first full month following the date of agreement.
In order to have your account invoiced, please call 800-600-9110 and speak with an account representative, who will forward you the required documentation, including an Advertising Agreement. Your account will be come active when a signed copy is received by The OPEN Companies and the listing is placed online. Invoiced accounts require a minimum commitment of three months.
In either instance, this agreement may be canceled with 30 days written notice prior to the next billing cycle.