Adjusting to the shock of becoming single
Tom Blake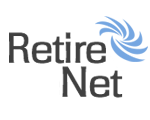 Dating after being out of circulation for years is difficult..very difficult
Posted June 29, 2009
When I became single in my early 50s, I thought dating and finding a replacement mate was going to be a snap. However, I found out quickly that it was going to be difficult and I had to learn how to play the dating game all over again.
Bob, age 62, finds himself in a similar pickle. He has been married 27 years and is getting a dose of reality. Bob said, "I'm separated from my wife with mutual jubilance for a year, and have ventured timidly into the internet scene. I've had brief online conversations with several women who seem to be interested, but the conversations suddenly stopped when it became apparent I don't have much money.
"I'm employed, stable, and have most of what women say they want and not much of what they complain about (being needy, dishonest, etc.). Yet, it seems that what women my age want most, or even only, is money. Is that accurate, or is my perception based on my experience inaccurate?"
I asked Bob how the subject of money comes up so quickly. I also stated that women want a heck of a lot more than money from a man and perhaps he wasn't in a position to offer those things. Also, I told him women don't want to date a married man, even if he is gainfully separated.
Bob responded, "My wife is 12 years younger. We met when she was in college. We began living together two weeks after we met. No normal woman could have lived with me; no normal man would have tolerated her. But we have two spectacular kids, now grown; and our time together has come to an end.
"I am on Yahoo, got there sort of accidentally last year when I was looking for support or a place to vent after the separation. Sometimes I message the attractive women there, since I'm paying for it and I'm lonely. Nice, brief messages. Mostly I get no replies. But sometimes there are a few pleasant messages, and then they just stop writing. Never gets to arranging a meeting, or anything that heavy.
"Either they are bored or I'm not a catch, which is OK, but sometimes the issue seems to be that I don't have money (especially after I talk to single women friends of mine who say without hesitation that money is their quest). My income is shown on my 'profile,' but I'm convinced that some modern women do investigations that reveal financial problems in years past, when my family was very poor."
I told Bob that yes, women initiate background investigations on men. It's a good thing for them; they avoid getting involved with a financial dud.
Bob continued, "I have been so emotionally divorced from my wife for so long that I never thought being still legally married is a consideration. After you wrote back, I looked into it. Found out that becoming involved with a 'separated' man is a big issue for women! The divorce process should be simple and amicable, so it has now moved up from the bottom of the priority list to the top.
"This is a time of turmoil for me, fitting into my place in life. I vacillate daily between the views that women are essentially evil and manipulative to the thought that they can love and may sometimes just be cautious and defensive. Obviously I have a hard road ahead, and I'm looking forward to the nuggets of wisdom I may find in your posts."
Welcome Bob, to the reality of single life in the 21st Century. As most people have to do when they first become single, you need a personal makeover, beginning with these seven actions:
1. Get divorced. For women, a guy being married is a deal breaker, regardless of the conditions of the separation. You shouldn't date until that step is accomplished.
2. Ask yourself, "What do I bring to the table?" "What do I have to offer?"
3. Work on your finances. Remove your stated income from your profile, and improve your finances and credit report. Women do not want to get involved with a man with little money and a bad financial track record.
4. Open your mind. You're emailing "attractive" women. That is putting your focus on looks. Yes, all singles would like to be with someone attractive. Instead, focus on more important qualities: kindness, pleasantness, caring, being considerate, thoughtfulness and fun loving. Forget the beauty queen. She won't be interested anyway.
5. Improve your attitude toward women. Focus on the "they-can-love" quality, and drop the "evil and manipulative perception" thought.
6. Expand your search beyond the Internet. Get out and involved in activities. Meet new people locally. Join a group such as Meetup.com to start socializing again.
7. Fix that part of your personality you describe as "no normal woman could have lived with me."
Yes, it's a time of turmoil for Bob. Most of us go through it. Securing a divorce won't automatically make life wonderful. He needs to work on his personal resume before any quality woman will give him a second look.
Tom Blake is an expert on dating after age 50. He has written more than 1,700 newspaper columns on the topic of finding love after 50. He is the author of four books and has appeared on the Today Show and Good Morning America on multiple occasions. Blake publishes a "Finding Love After 50" Newsletter by email each Friday. To sign up, visit FindingLoveAfter50.com.
Comments (0)