A Vacation Potpourri
Jan Cullinane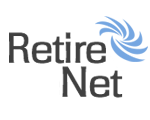 Here are some tips that may help your travels go a lot more smoothly.
Posted August 26, 2010
Save Money When You Fly
Over the past several months, my husband and I visited the Oregon coast for ten days, Boston and Nantucket for six days, and Ohio for five days. We've learned two ways to save money when flying to your destination, and I'd like to share them with you.
Our trip to Oregon entailed a very early morning departure from an airport that is over an hour away, and rather than wake up in the wee hours and drive, we decided we'd like to stay close to the airport the evening prior to our departure. We discovered two sites, ParkSleepFly.com and Stay123.com that allow you to book a hotel/motel for a reasonable cost, and leave your car at the hotel (for free) while you are on your trip. We booked a hotel close to the airport that included high-speed Internet, a hot breakfast, and a shuttle that delivered and picked us up from the airport, all under $115. As you can imagine, receiving all those amenities (plus a USA Today!) along with a leisurely departure was a good deal. (Before booking, I actually called a few hotels directly after finding the info at the sites to be sure the lot was secure, the shuttle was on demand, it really was close to the airport, and ended up booking directly with a hotel.)
For our trip to China, we parked at a long-term facility outside of the airport (we used U-Save Airport Parking near the Orlando airport). The charge was $5.95/day, and U-Save has shuttles that deliver and pick you up from the airport. In addition, they have a frequent parking program that is generous and quick. In fact, after our one parking stay for China, our parking on our last trip (5 days in Ohio) was free. Efficient service, quick check-in and check-out, and safe paved lots makes this a deal, too.
So, if you have to fly the friendly skies, consider these two ways to save money.
What's on Your List?
As you know, travel is often a high priority for those of us who are looking forward to retirement or who have already started this transition. SmarterTravel.com has a fun list of "The World's Worst Tourist Traps." Feeling a big smug, and considering myself fairly well-traveled, I scanned the list and was mortified (elated?) to see I've visited 9 out of the 10 places -and the 10th one is on my to-do list!
So, here is the list from SmarterTravel.com. What "Tourist Traps" do you feel are missing? And, so you agree that these sights are tourist traps? (My own vote is for South of the Border in South Carolina—and I have to admit I've been there, too—it would definitely qualify as a tourist trap.)
The Blarney Stone
Venice Gondola Ride
Leaning Tower of Pisa
Empire State Building
Niagara Falls
Stonehenge
Walt Disney World
Willis Tower (formerly the Sears Tower)
Salem Witch Museum
Graceland (this is the one I haven't visited—yet)
Bon Voyage!
How the Garmin Saved our Marriage
Although there is some exaggeration, this really has some truth to it. The two major disagreements we have had over our 35 years of marriage revolve around two things—loading the dishwasher and how to find our way to a new location when driving. Now, I know these aren't earth-shattering problems—I'm very fortunate to be happily married to a wonderful man. The first one we resolved: my husband is the neater of the two of us, and his method for loading the dishwasher results in 100% more dishes fitting in than when I do it...so, he does all the loading of the dishwasher. Problem solved.
Finding our way to a new location was a big trickier—with my husband loth to ask for directions (I'd be the one running into the 7-Eleven or gas station to ask for help), we knew we needed a solution for my poor map-reading skills (if he was driving), and following sometimes inaccurate MapQuest or Google maps could get pretty tense.
Well, about two months ago, my husband came home with a gift—a new Garmin—with a large screen we could easily see with our Boomer eyes, and portable to boot. We just got back from a ten-day trip to Vancouver, BC and Washington State (we flew to Seattle and brought the Garmin for the rental car), and I can tell you it was, as Billy Crystal said, "mahvelous." Driving to Stanley Park, finding the Sea to Sky Highway, going to Lynn Park Canyon, and making our way to our hotel in Seattle and through North Cascades National Park was effortless (okay, I'll admit—a few times we blindly followed our computer-generated guide's voice even when we could tell "she" wasn't right—but she ultimately got us there). The $250 we spent (we can also find restaurants, gas stations, parks, etc. on our Garmin) has reduced the sometime tense "discussions" we had when we travel. Ms. Garmin, we love you!
Jan Cullinane is the co-author (along with Cathy Fitzgerald) of the best-selling book, The New Retirement: The Ultimate Guide to the Rest of Your Life (Rodale). She has appeared on TV both nationally and locally, has conducted more than 60 radio, Internet, and television interviews, and has written or been interviewed for numerous newspaper and magazine articles. Jan has a B.S. and M.Ed. from the University of Maryland.
Comments (0)