A Summertime Christmas
Kaye Swain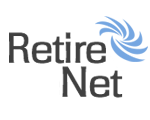 How to turn a too-hot day into a memorable time for grandkids
Posted August 6, 2012
It's definitely been a "hot time in the old town" this summer for my grandchildren and me! And we still have a ways to go before the changing of the seasons. Several of the days have been too hot to spend much time outside, especially with a summer cold making the rounds of all the grandkids—and their grandma.
Sounds like the perfect time for a "Christmas in Summer" craft party! Close the curtains, crank up the Christmas music, set a pan of apple cider or cinnamon to simmer on the stove, and set out some fun and easy crafts for the grandkids to enjoy (make sure they are easy for the seniors helping, as well as for the kids).
Some fun ideas and supplies needed include:
Wooden plaques and ornaments
These are fun for the grandkids to color or paint, and then give as gifts or hang on their own trees. I prefer using Crayola washable markers. They are perfect for all ages and so easy to clean up.
Handmade Greeting Cards
Use stickers—regular and foamies, blank cardstock, nice paper, washable markers, and fun stamps with colorful stamp pads. They can enjoy creating unique and personalized greeting cards to use through the rest of the year, along with stationery sheets to give as presents.
Potholder Looms
I recommend the metal looms and hooks if you can find them. They are sturdier and less likely to break. My grandkids—boys and girls—have enjoyed working on these the last couple of Christmases. Each has made at least a couple, and two of my grandchildren made several.
Easy Sugar Cookies
Stock up on the slice-and-bake sugar cookies from Pillsbury, and right before you're ready for them, bake them up in the oven. Cover the table with waxed paper and provide icing, cake and cookie gel in tubes, sprinkles, confetti, and sparklie candies for the grandkids to enjoy making "holiday" cookies. No matter what the thermometer says outside, they'll be enjoying the decorating and snacking inside. And if you are really feeling ambitious, make the cookies from scratch and provide plenty of Christmas cookie cutters.
Don't forget to take plenty of photos to remember these special moments when Christmas really does arrive. In fact, how about one last craft project? Take some pictures, print them out, and turn them into Christmas ornaments by gluing them to a decorated wooden circle ornament. I'd use clear contact paper on the photo first so it will be sturdier.
By the end of the day, you'll have enjoyed creating many new and sweet family memories, had a lovely time inside, and even have a few Christmas gifts ready to go months before they are due. A perfect day for grandparents and grandkids alike.
Kaye Swain is the Sandwich Generation "granny nanny," busy dealing with the multigenerational issues of caring for elderly parents, babysitting grandchildren, and having fun writing all about it at SandwichINK, where she shares resources, information and encouragement for caregivers and grandparents. She also blogs at SandwichINK Real Estate Info, where she shares information and ideas regarding helping aging parents with their various real estate needs, including aging in place options, helping senior parents downsize, retirement home options, etc.
Comments (0)