A New Generation of Beatles Fans
Linda Thompson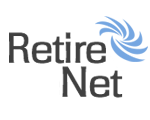 Just as Boomers were 40 years ago, kids today are crazy for the Fab Four
For the Boomers, the Beatles were the most exciting thing to hit the planet in their young lives. The Beatles were different. They had long hair; they sang a different kind of music, they were just strange. Parents of Boomers lamented their popularity, wondering what the world was coming to.
When the Beatles sang, "Will you still need me, will you still feed me, when I'm 64," we thought it was cute. The truly amazing thing about this is, that Paul McCartney is now 67 years old – that's right folks. He's of the Silent generation – not even a Boomer, and he's still going strong!
With the just-released video game, "The Beatles: Rock Band," younger generations are discovering this group of musicians – two of whom are no longer among us. Ask any young musician and they will most likely tell you that one of the big influences in their lives was the Beatles. Their music has affected us all in one way or another.
The "kids" are listening to Beatles music, much like Boomers did 40 years ago. A recent newspaper article interviewed a Mesa, AZ music producer (age 36) who said his parents didn't even like the Beatles, and who thought of them as an "oldies band," Later on in the article, another interviewee (age 28) said, "My friends that listen to hip-hop, my friends that listen to metal, they all listen to the Beatles."
The newly remastered box set of Beatles music, simply titled, "The Beatles," hit the shelves with unbelievable sound quality. Quality that was unheard of when John, Paul, George and Ringo first recorded their music. Whatever the reason for the younger generations interest in this band, it must be music to a Boomers ears when they can talk about their favorite rock group with their grandkids.
Who are the biggest Beatles fans?
Rapleaf, an online brand consultancy, did a study of its social-media user audience and found the Beatles had four times as many fans as Michael Jackson did before he died, and more fans than Elvis, Madonna and the gloved one combined. The average age of a Beatles fan was the second-youngest of the four chosen musical celebrities; the band was the most popular in the 18-to-25-year-old group.
So for all you Boomers, when you ask the question, "Will you still need me, will you still feed me, when I'm 64?", I think the answer is yes. After all, you're not that far from 64 and are still going strong. Let's hope your kids and grandkids believe it too!
Linda Thompson is the author of Every Generation Needs a New Revolution, How Six Generations Across Nine Decades can Find Harmony and Peaceful Coexistence, Planning for Tomorrow, Your Passport to a Confident Future, a common sense approach to life planning; and A Caregiver's Journey, You Are Not Alone, a survival guide for working caregivers. To find out more about Linda's presentations, workshops and publications, visit LifePathSolutions.biz.