A Life That Fits
James Patrick Blake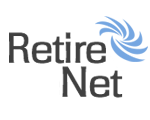 Having a home designed for your needs is one great thing about 55+ communities.
Retirement Net Blog - 55 Plus Communities
For many seniors, retirement can't come soon enough. And it's not work that's the problem; most of the time, we derive a satisfying sense of purpose from our jobs, and many, many people are reluctant to quit. The problem often is simply that their life no longer fits.
Take, for example, the house. A four-bedroom house that used to be home to an unruly set of kids who've all grown up and moved out, the structure now is too big, too expensive, too difficult to take care of. At a time when most couples are cutting back on their expenses in anticipation of retirement, that aging house is soaking up more in maintenance costs than it's worth. What's more, the sheer amount of work that goes into the upkeep of a too-large house (and a too-large yard) can be draining, not only to the pocketbook and to the body, but to the soul as well.
It can be difficult to let go of the past, and say goodbye to an old friend who meant so much to you over the years. But wouldn't it be nice to have a life that fits?
That's one reason why so many seniors are opting to move into active, 55+ retirement communities. The communities themselves are made up of people of similar ages and like minds, who usually share the same values (at least, somewhat), the same cultural memories, and the same outlooks. There are usually amenities specially designed to meet the unique needs of retirees, such as recreational facilities (pools, golf courses, shuffleboard courts, walking paths, etc.) and social activities (dances, club meetings, day trips, etc.). And manned gates, security patrols, and well-lit streets foster peace of mind.
But more than that: the homes in most 55-plus communities are built, or installed, with seniors in mind. They tend to be smaller, more compact, and on one level. Their details—doorknobs, faucet handles, drawer heights, etc.—are carefully designed to take aging into account. And it's common for retirement communities to provide landscaping services, too: think of never having to mow the grass again!
Here are some features to look for when searching for a home that better suits your retirement lifestyle:
Low-maintenance materials
Single-story, single-level design
Wide hallways
Strong lighting
Non-slip flooring with flush thresholds
Wide (36-inch) doors, with levered door hardware
Low-silled windows, with easy-to-operate hardware
Wide, covered carports
Levered faucet handles in kitchen and bathroom
Easy access shelving in kitchen—open shelves, pull-out trays, or lazy susans
Contrasting edge color on counters
Grab bars, walk-in tubs or showers, and higher toilets in bathrooms
Lighted closets
These are only a few of the important features that homes properly designed for seniors can have. They help to make your retirement life safer, more enjoyable, and trouble-free for years to come.