A Generation Gap?
Linda Thompson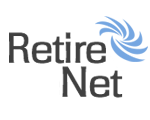 Perhaps just an old cliché.
We have an almost obsessive need to categorize—to put things and people in nice neat little boxes and then put a name on each box. Then we assume that everyone in that box thinks, learns, talks and acts, and therefore is the same. That's what's happening with the generations.
Imagine you were born at 11:59 PM on December 31, 1945 and I was born at 12:01 AM on January 1, 1946. Now according to those convenient categories, you go in the box marked "Silent" and I go in the box marked "Boomer." Now tell me, just what difference did two minutes make in the lives we would live? Absolutely none! Doesn't that now put things in a slightly different perspective?
There are a lot of Silents who absolutely do not fit the standard definition of stoic, Depression-era saving, big band loving seniors. They are much more Boomer in thought and action. So here's a new category—the Beyonders.
The Beyonders
The Beyonder concept came to me when a friend invited me to the theater production Love, Janis, the story of Janis Joplin. As a 50-something Boomer, I felt like a kid among the audience. I didn't know that much about Janis—she had left this life about the time I was beginning to explore the counter-culture. But my mid-60s friend was really into the whole scene, as was the entire audience. But wait a minute. Wasn't my mid-60s friend a part of the older, Silent generation? Weren't they from the Big Band era? What did they know of the drug scene? But here they were rockin' in the aisles and I was sitting there with my mouth hanging open. It was quite an aha moment for me. These Beyonders were a lot more "with it" than I had ever imagined. It occurred to me that these Beyonders were actually first generation Boomers in their way of thinking and in their experiences. They were adult enough to appreciate, experience and survive the counter-culture years, whereas some of the Boomers were still too young to get it.
If you are one of the older Boomers, you may see your parents and other elders as rather easygoing—not ones to make waves because they don't want to be a burden. They like Glenn Miller and Benny Goodman music, they like their old comfortable shoes because they don't "need" anything new, and they talk a lot about the "good old days." But younger Boomers may have Beyonder parents.
The Youth
Your kids, on the other hand, are enamored with Facebook, YouTube, iPods, text messaging on BlackBerrys. Read a book? Only if they can download it on to a Kindle or something that provides instant access wherever they are. Their music can drive you insane, if not make you deaf. Their clothes can look like thrift store rejects, but they're not concerned about others' perceptions.
Bill Cosby once said, "Nothing separates the generations more than music. By the time a child is eight or nine, he has developed a passion for his own music that is even stronger than his passions for procrastination and weird clothes." These kids see the future as one with limitless possibilities. They approach life with a "can do" attitude. They are full of energy, full of life and full of questions, and don't mind asking them. They can show more compassion than the Boomers did in their younger years and appear to have a greater sense of community.
Is it any wonder we have a problem communicating, or for that matter, even being in the same room together? Is one any better or worse than the other, one right and the other wrong? No—it's just a matter of our perception of one another.
The next time you are quick to put someone in a category, stop. Learn who that person is, how they think and what is important to them. Then determine who they are. Your whole perception of that person may change within minutes. Wouldn't the world be a better place if we just took time to know someone, rather than dismiss them by outward appearances?
Linda Thompson is the author of Every Generation Needs a New Revolution, How Six Generations Across Nine Decades can Find Harmony and Peaceful Coexistence, Planning for Tomorrow, Your Passport to a Confident Future, a common sense approach to life planning; and A Caregiver's Journey, You Are Not Alone, a survival guide for working caregivers. To find out more about Linda's presentations, workshops and publications, visit LifePathSolutions.biz.