A Gardener's Confession
Leigh Anne Jasheway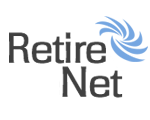 Perennial-a-holism can strike anyone...and the only cure is phlox.
Posted July 4, 2011
Hi, my name is Leigh Anne and I am a perennial-a-holic. I used to think I was just a social gardener, but more and more lately, I do it when I'm alone. I'm embarrassed to admit that I often buy perennials before noon and sneak them out of the car when no one is looking. If you go into my potting shed right now, you'll find a few dozen plants I'm hiding until after dark so I can get them in the ground without the neighbors knowing my dirty little secret.
I have so many black plastic empties every week the recycling people think I'm running an illicit nursery out of my back yard and hiding it from the "revenuers." My friends have stopped inviting me to parties because of the telltale dirt under my nails and that ever-present aroma of bark-o-mulch that seeps out of every pore.
It is clear to everyone that I am powerless over perennials and my addiction is growing like a weed that no Garden Weasel can eliminate. I can no longer drive past a garden store without stopping in to find that one perfect plant I can't live without I'd rather buy plants than groceries, which explains my sudden weight loss and the fact that the people at my favorite nursery know me as "That crazy skinny woman." Lately I've been experiencing blackouts, waking up to find myself with a wagon-full of delphiniums and daylilies and having no idea where I am or whether I paid for them.
I believe in a power greater than myself. Unfortunately that power is mail-order garden catalogs. They come every week now, despite my desperate late night calls to the 24-hour hotline to please, please take me off the list because I can't be trusted with glossy full-color pictures of agapanthus and columbine. I have no willpower as I browse the catalogs, drooling and hyperventilating, like a teenage boy with his mom's Victoria's Secret catalog. I don't know what Victoria's secret is, but mine is this: last month I maxed out my credit cards on ground cover alone! (Oh, and by the way, if you're reading this, Victoria, I'm still waiting for that gardening bra with pockets to hold my pruning sheers and plant stakes I sent you designs for last year.)
The purveyors of these plants by mail are clearly pushers preying on helpless addicts like myself. Where is the war on perennials? Why no government programs to help those of us who have been sucked into the dirty underworld of mushroom compost and beneficial nematodes? And where are the warning labels? "Caution: The Surgeon General would have written a warning label but he was in the garden up to his shins in cow manure fertilizing his irises."
Gardening is supposed to be a spiritual journey, and I suppose if you are not an addict, it may be. But for those of us with no self control and very little left in our Roth IRA, it is a downward spiral into hell or at least into that one part of the yard that is barren and hot in which nothing will grow no matter how much you water and fertilize.
If I can serve as a warning to prevent future generations of perennial-a-holics, then perhaps I can live with myself. Let me say this to all you parents: Beware the gateway plants! Sure, it may seem innocent enough to encourage your kids to grow nasturtiums from seed. But nasturtiums lead to the harder stuff –coreopsis and digitalis, and, for some, phlox! And once you've experimented with phlox, there's no turning back. Believe me, I've tried. Cold turkey doesn't work – you keep waking up at night with the shakes. And although I keep waiting for a patch, addiction scientists are so far behind horticulturally-speaking, that we can continue to expect the disease to pop up every year, just like the perennials themselves. Group therapy might be an option, but so far I haven't been able to find an appropriate group. Garden centers wouldn't dream of offering 12-step programs because they depend on us junkies to keep them in business.
It's not just the addicts who are affected; whole families suffer. Kids don't get college support because mom spent their tuition money buying supports for the weak-stemmed plants. Relationships crumble when during sex one partner is calculating where to move the gauras next season so they'll get more sun. Holidays aren't spent with family, but in the garden dividing perennials for next year and wondering what the dickens that unlabeled plant is.
For now, I, like the millions of other perennial addicts, will suffer in silence. The only thing that could possibly make me feel any better is a nice flat of yarrow. And maybe some more phlox!
Leigh Anne Jasheway is a motivational speaker and stand-up comic who speaks at 40-60 conferences and workshops and performs at more than 30 shows a year. To date, more than one-quarter million people have seen her presentations. She has a masters degree in public health, is an expert in stress management, and has 15 published books. Leigh Anne has won numerous writing awards, including the 2003 Erma Bombeck Humor Writing Competition. Her website is AccidentalComic.com.
http://www.accidentalcomic.com/store.php#books
Comments (0)