News for Kansas from LJWorld.com - RSS
Editorial Staff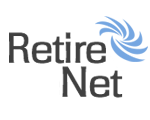 Add to Favorites
Share

Recommend 0 Recommendations
Local groups to celebrate World Breastfeeding Week in August
Jul 25, 2017 5:00 am
World Breastfeeding Week starts next Tuesday, and partners in the Breastfeeding Coalition of Douglas County have planned a celebration on Aug. 5 at the Lawrence Public Library. The event is free and f...
Editorial: Recording protects rights
Jul 25, 2017 5:00 am
A new state law requires all Kansas law enforcement agencies to adopt written policies for electronically recording interrogations and to implement those policies by July 2018. The law requires record...
Opinion: Here?s an idea for making America great again
Jul 25, 2017 5:00 am
President Donald Trump may not yet have built his ?big, beautiful wall? along the southern border or figured out a way to make Mexico pay for it, but immigration is one area where the president seems ...
Opinion: Why is Trump friendly with Putin?
Jul 25, 2017 5:00 am
Leaving aside the question as to whether there was actual collusion between the Trump campaign and the Russian government during the 2016 election, it is undisputed that candidate Donald Trump was eag...
Lawrence City Commission candidate profile: Lisa Larsen
Jul 25, 2017 5:00 am
Toward the beginning of her career, candidate and incumbent Lawrence City Commissioner Lisa Larsen had two things she wanted to do.
Lawrence school board agrees search firm needed to find superintendent candidates
Jul 25, 2017 3:54 am
The Lawrence school board unanimously agreed Monday it should hire a search firm to help identify candidates for the district's next superintendent.
K-State football captain Dayton Valentine grew up a KU fan
Jul 25, 2017 3:21 am
Long before Dayton Valentine was named one of the five captains of the Kansas State football team, he had dreams of playing for a different team in the state. By Bobby Nightengale
Thomas shakes nerves on first day of Junior Olympics
Jul 24, 2017 11:59 pm
Free State senior Cameryn Thomas is no stranger to big track meets whether it?s in the summer or the high school season.
KU's receiving depth has David Beaty fired up about group's potential
Jul 24, 2017 10:25 pm
When Kansas football coach David Beaty makes a public appearance or fields questions from reporters, he often finds himself on the topics of KU?s quarterback competition and/or the program?s current s...
Judge clears way for Trump commission to collect voter data; Kobach declares victory
Jul 24, 2017 10:19 pm
A federal judge on Monday cleared the way for President Donald Trump's commission on election fraud to resume collecting detailed voter roll information from the states.