News for Kansas from LJWorld.com - RSS
Editorial Staff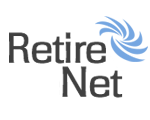 Opinion: Time to consider steep cost of cheap speech
Sep 21, 2017 5:00 am
Cheap speech is reducing the relevance of political parties and newspapers as intermediaries between candidates and voters.
Opinion: Spicer at Emmys no laughing matter
Sep 21, 2017 5:00 am
Sean Spicer is one of the reasons we live in a nation filled with millions of angry, frightened and deeply misinformed people. His performance at the Emmys should not have made his time at the White H...
Editorial: Kobach again clings to secrecy
Sep 21, 2017 5:00 am
Secretary of state?s assertion that he is acting as a private citizen on a federal voting commission is meant to evade open records laws.
Lawrence school board sets interview dates, other superintendent search details
Sep 21, 2017 3:25 am
Lawrence school board members emerged from Wednesday night?s special meeting with a clearer timeline for the district?s upcoming superintendent search.
Free State's doubles pairing wins home tourney
Sep 21, 2017 3:09 am
Heading into Wednesday?s home tournament, Free State High?s girls tennis players admitted they were tired after playing in several matches the previous day. Once they stepped onto the court, they didn...
Bonner Springs edges LHS girls tennis
Sep 21, 2017 3:08 am
Lawrence High's girls tennis team picked up wins in singles from Chisato Kimura, Caitlynn Kliem and Malka Hampton, but fell in a dual, 5-4, against Bonner Springs on Wednesday at LHS.
'Safe Routes for All' town hall meeting set for Thursday night
Sep 21, 2017 2:27 am
The Lawrence Pedestrian Coalition and the Lawrence-Douglas County Health Department will host a ?Safe Routes for All? town hall forum Thursday at Liberty Hall, 644 Massachusetts St.
Free State golf 12th at Carol Gillard Invitational
Sep 21, 2017 2:01 am
The Free State girls golf team earned a 12th-place finish at the Carol Gillard Invitational on Wednesday at Overland Park Golf Course. The unique 9-hole, junior varsity/varsity-combined tournament fea...
Tom Keegan: Coaches say the darndest things
Sep 21, 2017 12:53 am
The question put to West Virginia football coach Dana Holgorsen made sense: ?You said before going into that venue you have to kind of warn your team (about) the crowd and kind of the lackadaisical at...
Students who violated LHS policies in derogatory messages will be 'held accountable' ? how, exactly, remains unclear
Sep 21, 2017 12:17 am
Lawrence High School students who violated school policy in the GroupMe conversation that trigged Monday?s protest at LHS will face disciplinary action, school and district officials said Wednesday.