Maryland from baltimoresun.com - RSS
Editorial Staff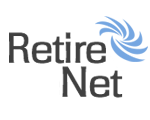 Add to Favorites
Share

Recommend 0 Recommendations
Prosecutors say third body-camera video of 'questionable activity' by police emerges, drop dozens more cases
Aug 21, 2017 7:25 pm
A third police body-camera video showing ?questionable activity? by a Baltimore police officer has emerged, this time after the officer ?self-reported? it as a ?re-enactment of the seizure of evid...
Baltimore, B&O Railroad Museum announce joint effort to raise $2.5 million for new police mounted unit stables
Aug 21, 2017 4:55 pm
Officials from Baltimore and the B&O Railroad Museum on Monday announced a joint effort to raise $2.5 million in charitable donations to build new digs for the nation?s oldest continuously-ope...
Christopher Columbus monument vandalized in Baltimore
Aug 21, 2017 3:20 pm
A monument in Baltimore to Christopher Columbus was vandalized overnight. Baltimore Police said they were looking into the incident. A video posted to YouTube shows a man striking the base of the ...
Children and parents prepare for eclipse at Port Discovery
Aug 20, 2017 7:20 pm
Families prepared their children for Monday?s solar eclipse through themed activities Sunday at Baltimore?s Port Discovery Children?s Museum. Barbara Henschel, community outreach coordinator at th...
Rodricks: Breaking monuments, breaking silence
Aug 19, 2017 4:20 pm
I return to Matthew Crenson?s new history of Baltimore, and my discussions with him on the Roughly Speaking podcast, because of a point he made about this city and race: We do not like to talk abo...
Cherry Hill arts festival gives community reason to celebrate
Aug 19, 2017 2:45 pm
Nearly 200 people gathered Saturday afternoon in Cherry Hill?s Reedbird Park to celebrate a community that organizers say is too often characterized by crime and poverty. ?Just look around ? there...
Molly McGrath Tierney resigns from Baltimore Department of Social Services
Aug 18, 2017 11:05 pm
Molly McGrath Tierney, a fierce child-welfare advocate, announced Friday that she will resign as director of the Baltimore Department of Social Services after nine years with the agency. Tierney a...
Coppin State to offer free tuition to city students graduating from BCCC
Aug 18, 2017 10:40 pm
In a step designed to make college affordable for city residents, Coppin State University officials say they will offer free tuition to graduates of city public high schools who earn associate deg...
Finding work, then falling to bullets in Baltimore: 'He was part of the generation of the streets, but he was trying'
Aug 18, 2017 10:25 pm
After getting the call he?d long feared, then driving to Johns Hopkins Bayview Medical Center and determining with homicide detectives that their John Doe was his namesake, Darryl Owens Sr. was gi...
Baltimore launches 'bad batch' text-alert system for overdoses
Aug 18, 2017 10:15 pm
With the help of student computer programmers, Baltimore health officials have launched a text-messaging service to warn residents when deadly batches of drugs are in their neighborhood. Facing a ...
Comments (0)