News for Massachusetts from MassLive.com - RSS
Editorial Staff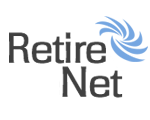 Blue Cross volunteers help retired Springfield Vietnam Vet fix up his home (photos)
Sep 20, 2017 7:40 pm
Volunteers from Blue Cross and Blue Shield of Massachusetts and members of Revitalize Community Development Corporation (CDC) teamed up to help Lonnie Chapp...
DevelopSpringfield CEO Jay Minkarah steps down
Sep 20, 2017 7:28 pm
Minkarah was the organization's president and CEO for five years. SPRINGFIELD -- DevelopSpringfield CEO Jay Minkarah ...
Building developer facing fines for not complying with conditions of Amherst special permit
Sep 20, 2017 7:20 pm
The manager of Presidential Apartments has until Oct. 18 to make available six units of affordable housing or he will face fines of $100 a day per unit. ...
Gov. Charlie Baker names 2 new UMass trustees; Springfield resident Edward Collins' term expires
Sep 20, 2017 7:07 pm
Gov. Charlie Baker has appointed two new University of Massachusetts trustees Wednesday leaving just three now from Western Massachusetts. ...
Elizabeth Warren, Ed Markey vote in favor of $700 billion defense bill despite previous comments
Sep 20, 2017 6:53 pm
Massachusetts' U.S. Democratic senators, Elizabeth Warren and Edward Markey, on Monday both cast votes supporting a large military spending increas...
Westfield Democrats to honor Secretary William Galvin at annual Harvest Breakfast
Sep 20, 2017 6:41 pm
The Sept. 24 fundraiser at Tekoa Country Club, 459 Russell Rd., also acts as a tribute to the late Norma J. Hill, the Committee Member of the Year. ...
Springfield man wins $1M on scratch ticket
Sep 20, 2017 6:33 pm
Miguel Negron on Sept. 11 chose to collect a one-time payout, which after taxes amounted to $455,000. BRAINTREE -- Springfield...
Contractor hits natural gas service line in Springfield's Old Hill neighborhood, no injuries reported
Sep 20, 2017 6:28 pm
The contractor hit the service line late Wednesday morning in the area of 140 Alden St.   SPRINGFIELD -- No injuries...
Sensors placed in Massachusetts to study impact of Jose on New England
Sep 20, 2017 6:17 pm
Storm-tide sensors were placed in Massachusetts, Connecticut and Rhode Island to measure the effects of Tropical Storm Jose as the storm brings heavy rainfa...
In the wake of Hurricane Irma, UMass cancels fall health study program in Cuba
Sep 20, 2017 6:16 pm
Thirteen University of Massachusetts students were planning earlier this month to head to Cuba to study that nation's public health system. ...