News for Massachusetts from MassLive.com - RSS
Editorial Staff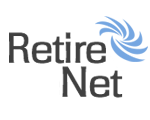 Add to Favorites
Share

Recommend 0 Recommendations
'Appropriate we move it to other location' says Holyoke Mayor Alex Morse about criticized monument
Jul 26, 2017 7:47 pm
Holyoke Mayor Alex B. Morse said on Wednesday, July 26, 2017 he has agreed to remove a monument from Veterans Park after protests that its placement was ina...
Mandatory water ban declared in Northampton
Jul 26, 2017 7:33 pm
The DPW said: "Any person found violating these water restrictions is subject to the fines established in Chapter 325 and Chapter 40 of the City Ordina...
Chicopee Police asking for help to find woman missing for 7 months
Jul 26, 2017 7:09 pm
Shawna Golba may be in the Springfield area. She was last seen on Dec. 27. CHICOPEE - Police are asking for help to l...
Massachusetts congressional delegation seeks review of proposed commuter rail Wi-Fi monopoles
Jul 26, 2017 6:49 pm
Massachusetts' congressional lawmakers called on the federal regulators this week to carefully review the proposed construction of hundreds of Wi-F...
CSX apologizes for rock damage workers caused to vehicles near elevated railroad tracks in Springfield
Jul 26, 2017 6:48 pm
Several dozen vehicles were reportedly damaged during the early Tuesday afternoon incident. Updates story posted at 8...
Undead encouraged to apply: Six Flags looks to hire zombies, ghosts and ghouls for Fright Fest
Jul 26, 2017 6:43 pm
All told, Six Flags is looking to hire 200 people -- both performers and support staff -- for the annual celebration of all things ghastly that runs in Sept...
Activists: glyphosate pesticide found in Ben & Jerry's ice cream
Jul 26, 2017 6:15 pm
The Organic Consumers Association says they found the chemical in 10 of 11 flavors. The Organic Consumers Association, an advo...
Settlement possible in civil rights lawsuit against Hampshire Council of Governments
Jul 26, 2017 5:55 pm
The complaint was filed in 2014 by former HCOG electricity director John P. O'Rourke, of Conway, alleging wrongful termination. He claims he was il...