Memphis Tennessee from Memphis Business Journal - RSS
Editorial Staff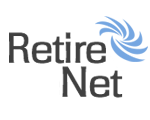 Add to Favorites
Share

Recommend 0 Recommendations
City Council preview: Bread, Confeds and the Bicentennial ahead
Aug 18, 2017 9:15 pm
[Editor's note: MBJ reporter Michelle Corbet previews highlights from each Memphis City Council meeting agenda.] When the Memphis City Council meets Tuesday, Aug. 22, it will join a national debate. ...
Meet the startup: Local company brings backup
Aug 18, 2017 7:56 pm
The company plans to partner with spine surgeons, podiatrists and physical therapists.
Aug 18, 2017 7:42 pm
"What I like about this company is there is a reason why the brands that it deals with are so powerful ... and why customers recall them."
Get your glasses on: The eclipse is coming, along with a wave of cash
Aug 18, 2017 7:35 pm
As Monday?s total eclipse approaches, millions of Americans are preparing to watch the first astronomical event of its kind in the U.S. since 1918. Some people have booked mini vacations to ensure th...
Need an intern? Through a new grant, the fed government will pay one for you
Aug 18, 2017 7:24 pm
"Having extra hands that you don?t have to pay for is an incredible amenity."
$3.5 million permit issued for East Memphis fitness center
Aug 18, 2017 7:12 pm
A $3.5 million building permit was issued Thursday for a workout facility en route to East Memphis.
Top of the Market: Homes near Poplar/240, Pink Palace take top spots
Aug 18, 2017 7:11 pm
A 1952 home located one mile from the intersection of Poplar Avenue and I-240 took the top spot in this week's home sales. Memphis proper took two other spots in the top five, with the remaining spots...
Former AutoZoner joins local company as senior VP and CAO
Aug 18, 2017 7:07 pm
A local accounting veteran has left one Memphis-based public company for another. Clay Holder has joined national multifamily developer MAA as senior vice president and chief accounting officer. Most...
Inside SCO's recent million-dollar renovation
Aug 18, 2017 6:58 pm
To respond to students' needs and wants, a local college is close to completing a nearly million dollar renovation. Southern College of Optometry (SCO) is wrapping up a renovation and expansion of it...
Winners named for 2017 Health Care Heroes awards
Aug 18, 2017 6:52 pm
The best and brightest of Memphis' health care community was celebrated last night at MBJ's 19th annual Health Care Heroes awards. The ceremony dinner was held Thursday, Aug. 17, at the Holiday Inn U...