Memphis Tennessee from Memphis Business Journal - RSS
Editorial Staff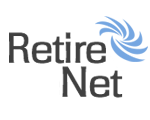 Straight Cash: From 'Wonder Woman' to Super Women
Sep 21, 2017 7:49 pm
Our Super Women are not from a mythical island full of Amazons. They?re from the real world and, here in the real world, they are crushing it.
Memphis patient is first recipient of eye telescope
Sep 21, 2017 7:17 pm
Dr. Subba Gollamudi performed the surgery on Aug. 27 at the Ridge Lake Ambulatory Surgery Center in Memphis.
Sep 21, 2017 7:04 pm
Have dreams of playing on a minor league NBA team? The Memphis Hustle ? NBA G League affiliate of the Memphis Grizzlies ? will hold open player tryouts Saturday, Sept. 23, and Sunday, Sept. 24. In J...
GPAC plans new 2,000-person outdoor venue
Sep 21, 2017 5:58 pm
A Mid-South venue announced it is developing a 2,000-person capacity outdoor venue. The Grove at Germantown Performing Arts Center (GPAC) will be located on a 1.5-acre tract just north of GPAC, locat...
How FedEx is tackling the high cost of residential delivery
Sep 21, 2017 5:17 pm
?There are additional costs and significant operational considerations for delivering residential packages."
Pizza places opening near Bartlett this week, Cordova in December
Sep 21, 2017 4:56 pm
A build-your-own pizza chain is nearing the opening of its second and third Memphis locations. PizzaRev, which opened its first area location at 6450 Poplar Ave. Jan. 26, is set to open at 2825 N. Ge...
Memphis contracts with LinkedIn to offer free online classes
Sep 21, 2017 12:49 pm
"For people who need to learn Excel for work and just don't have the skills, it's a perfect resource for that."
Lost at Target? If you're on its app, the store knows where you are
Sep 21, 2017 12:48 pm
Target Corp. is rolling out locator technology on its smartphone app to help customers find items in its stores. The technology, which is built around in-store Bluetooth links that connect with smart...
How Southwest Airlines moves human remains, organs and electronics to maximize revenue
Sep 21, 2017 12:45 pm
Whether you're taking a quick flight for a one-day business meeting or flying to Salt Lake City with all your ski equipment, Southwest Airlines Co., for the most part, knows how many bags you're takin...