Houston Texas from Houston Business Journal - RSS
Editorial Staff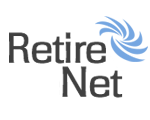 Add to Favorites
Share

Recommend 0 Recommendations
Nursing home tech co. looks to nearly double its Houston headcount
Jul 25, 2017 1:47 am
This is the first year the company is generating revenue.
Quanta Services could grow recently acquired co. into $1B business
Jul 24, 2017 7:49 pm
?We?re extremely happy with the platform and the synergies we get with it and what we think we can add.?
Howard Hughes Corp. unveils next phase of Cypress master-planned community
Jul 24, 2017 7:25 pm
Thousands of homes and a new amenity center with a lazy river are planned for the next phase of a massive master-planned community northwest of Houston. The Howard Hughes Corp. (NYSE: HHC) and its wh...
Four Points by Sheraton opens near Houston?s George Bush Intercontinental Airport
Jul 24, 2017 6:08 pm
Four Points by Sheraton Houston Intercontinental Airport opened July 21, according to the hotel's website. The hotel is at 1450 N. Sam Houston Parkway East, a few miles south of George Bush Intercont...
Houston midstream company to sell propane business, acquires Gulf system
Jul 24, 2017 4:40 pm
Houston-based American Midstream Partners LP (NYSE: AMID) has agreed to sell its propane marketing and services business to the Netherlands-based SHV Energy NV for $170 million in cash. The deal is e...
Some Astros season tickets to see 'significant' price increase next year
Jul 24, 2017 4:38 pm
Most of the affected seats aren't available for single-game purchase.
Houston homebuilder ramps up new North Texas operations to catch building boom
Jul 24, 2017 3:48 pm
Houston-based homebuilder Perry Homes LLC is quickly building up its North Texas regional team as it seeks to diversify its holdings in the Lone Star state housing, while making a major push into the ...
5 things to know in Texas energy this week
Jul 24, 2017 1:40 pm
Deals took the spotlight in Texas energy news last week, which featured a merger, a Mexican logistical agreement and the overturning of a jury decision on a broken deal from 2014. Meanwhile, Kinder Mo...
Downtown Houston's top office buildings show promising upswing
Jul 24, 2017 1:20 pm
?Cautious optimism and the belief that the worst may be behind us has investors feeling more positively about Houston."
Huntsman?s pigments and additives business launches IPO to raise around $500M
Jul 24, 2017 1:19 pm
The Woodlands-based Huntsman Corp. (NYSE: HUN) announced July 24 that its pigments and additives subsidiary has launched its initial public offering of 22.7 million shares. Venator Materials PLC?s IP...