Houston Texas from Houston Business Journal - RSS
Editorial Staff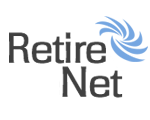 Baker Hughes, GE would have lost $2.2 billion in 2016
Sep 20, 2017 7:43 pm
?The steep decline in activity ? and price deterioration experienced across all our segments are the main drivers for the decline in revenue and profitability.?
Sep 20, 2017 7:11 pm
Medical investment company could triple size of Houston office
Sep 20, 2017 7:07 pm
?We want to be the largest provider of capital to any quality medical innovation startup that comes through Houston.?
Here's how much Houstonians can save by getting a roommate
Sep 20, 2017 6:31 pm
Looking to save some money on housing costs? One obvious answer is to get a roommate. Moving out of a one-bedroom apartment and into a two-bedroom apartment with a roommate in Houston can save on ave...
Houston?s Lionstone Investments sold to Boston-based firm
Sep 20, 2017 4:44 pm
Boston-based Columbia Threadneedle Investments will acquire Houston-based real estate investment firm Lionstone Investments, according to a Sept. 20 press release. Financial terms were not disclosed,...
Developer gets $121M in financing for former Texaco building in downtown Houston
Sep 20, 2017 3:35 pm
The floating-rate bridge loan was secured by HFF.
Opening date set for Texadelphia's new Houston location
Sep 20, 2017 3:30 pm
If Houstonians are craving a Texas-inspired Philly cheesesteak, they won?t have to drive to Austin or Dallas any longer. Texadelphia Bar & Grill will open Oct. 2 at 8383 Westheimer Road, accordin...
FTC OKs $4.4 billion Walgreens-Rite Aid deal (Video)
Sep 20, 2017 1:36 pm
Walgreens Boots Alliance has received regulatory approval to buy 1,900 Rite Aid stores from the Pennsylvania-based drugstore chain for $4.4 billion. The deal will make Walgreens the country's largest...
SER-Jobs for Progress underway on new Workforce Opportunity Center
Sep 20, 2017 1:32 pm
The local chapter of SER-Jobs for Progress held a ceremony Sept. 19 to announce its progress on its new Workforce Opportunity Center in Houston?s East End. The organization has raised $11.5 million o...
Houston energy companies take window of opportunity for IPOs
Sep 20, 2017 1:25 pm
"You want to be ready when the window is open."