Austin Texas from Austin Business Journal - RSS
Editorial Staff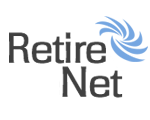 Add to Favorites
Share

Recommend 0 Recommendations
Report: More Austinites head to LaLa Land as traffic surges and downtown prices spike
Aug 21, 2017 7:38 pm
There are a lot of former Austinites in Los Angeles. In terms of outmigration to states, California beats out Colorado when Austinites seek change, followed by New York, Florida and Massachusetts. Tha...
Home of the Day: Westlake Hills Gated European Contemporary
Aug 21, 2017 7:27 pm
By Kumara Wilcoxon, Agent Home of the Day is presented by the Austin Business Journal with Kuper Sotheby's International Realty. This is your invitation to view some of Austin's most-luxurious proper...
YouTube TV now available to half of U.S. households; Austin up next
Aug 21, 2017 6:18 pm
YouTube?s live television service has expanded to 14 new markets, bringing live streaming of sports, local news and entertainment programs from more than 50 broadcast and cable networks to 50 percent ...
Austinites are above-average tippers; here's how they compare to other major U.S. cities
Aug 21, 2017 5:15 pm
When you go to a restaurant, do you tip 10 percent? 15? 20? It turns out the average tip left in Austin is XXX ? higher than Houston and Dallas but lower than San Antonio. Check out the slideshow to ...
Going to miss the total solar blackout? Austin in path of future eclipse
Aug 21, 2017 2:06 pm
Austinites will only glimpse a partial eclipse of the sun Monday but the city will get to bask in a total blackout within a decade. The Aug. 21 total solar eclipse is set to cut a 3,000-mile path fro...
Austin labor market tightens to levels not seen since dot-com boom
Aug 21, 2017 12:53 pm
Austin's constricted labor market has reached a level not seen in more than a decade. The unadjusted metro unemployment rate dropped to 3.2 percent last month, down from 3.6 in June 2016, according t...
AMD keeps rolling out products as it gears up for semiconductor skirmish
Aug 21, 2017 12:53 pm
A drumbeat of subsequent announcements from Advanced Micro Devices Inc. since the company released its robust second-quarter financials in July demonstrate CEO Lisa Su's ambitions for the semiconducto...
The Austin Look: ?How to shop for women's work attire in a world of casual
Aug 21, 2017 12:30 pm
It?s no secret that workwear is becoming a more relaxed version of business casual. Around Austin, some people are clocking in with just plain casualwear. Though it?s comfortable, the tendency toward ...
In the money Aug. 21: Biotech reverse merger, data startup's new cash lead $88 million haul
Aug 21, 2017 12:27 pm
An Austin-area clinical stage biotech company completed a reverse merger and collected $60 million, while a data storage hardware maker, raised $7.1 million to raise the most capital among the six sta...