Washington from The Seattle Times - RSS
Editorial Staff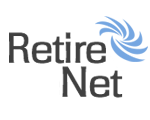 Phoenix man accused of killing, decapitating 6-month-old dog
Sep 21, 2017 7:58 pm
PHOENIX (AP) ? Police say a Phoenix man has been arrested on suspicion of animal cruelty after allegedly killing and decapitated a puppy. They say 29-year-old DeCarlos Jones was arrested Wednesday. He...
Colorado hospitals owed millions in unpaid Medicaid claims
Sep 21, 2017 7:58 pm
DENVER (AP) ? After Colorado launched a new technology system to handle reimbursements for Medicaid claims, hospitals across the state are still owed millions of dollars. The Colorado Hospital Associa...
Arkansas court OKs new sentence hearings for juvenile lifers
Sep 21, 2017 7:57 pm
LITTLE ROCK, Ark. (AP) ? The Arkansas Supreme Court on Thursday cleared the way for judges in the state's largest county to hold resentencing hearings for seven inmates who received life ter...
Trump, Turkish president meet with ?many issues? to discuss
Sep 21, 2017 7:55 pm
NEW YORK (AP) ? President Donald Trump and Turkish President Recep Tayyip Erdogan are meeting on the sidelines of an annual U.N. gathering. At the start of their meeting Thursday in New York, Trump he...
Thune, Rounds both support GOP health care overhaul bill
Sep 21, 2017 7:54 pm
South Dakota's two Republican U.S. senators both say they support the latest GOP effort to replace former President Barack Obama's health care law. Sen. John Thune and Sen. Mike Ro...
N Carolina GOP leaders don?t want Confederate statues moved
Sep 21, 2017 7:49 pm
RALEIGH, N.C. (AP) ? North Carolina Republican legislative leaders are urging a state commission not to grant Democratic Gov. Roy Cooper's request to relocate three Confederate monuments fro...
Facebook to release Russia ads to Congress amid pressure
Sep 21, 2017 7:48 pm
NEW YORK (AP) ? Facebook says the company will provide the contents of 3,000 ads bought by a Russian agency to congressional investigators. The move Thursday comes as the company has faced growing pre...
Petition criticizes Harvard for decision on Chelsea Manning
Sep 21, 2017 7:46 pm
CAMBRIDGE, Mass. (AP) ? An online petition is criticizing Harvard University for its decision to revoke Chelsea Manning's status as a visiting fellow. The Boston Globe reports (http://bit.ly...
Legionnaires? disease reported at Maple Grove senior center
Sep 21, 2017 7:40 pm
MAPLE GROVE, Minn. (AP) ? Minnesota health officials are investigating two cases of Legionnaires' disease at a suburban Minneapolis senior center. The cases were reported in residents at the...
Police: Lab analysis shows fentanyl in car, not carfentanil
Sep 21, 2017 7:38 pm
NORTHUMBERLAND, N.H. (AP) ? New Hampshire State Police say a laboratory analysis of items found in a woman's car in Northumberland has determined that they contained the drug fentanyl, and n...