Washington from The Seattle Times - RSS
Editorial Staff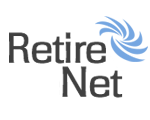 Add to Favorites
Share

Recommend 0 Recommendations
Idaho Army veteran amputee fulfills goal, becomes a police officer
Aug 19, 2017 7:01 am
Carlos Lugo is missing one arm. But that didn?t stop him from pursuing his dream job.
Seahawks WR Kasen Williams has another big night with a pair of highlight-reel catches (video)
Aug 19, 2017 6:51 am
Former UW star Kasen Williams is sick of being on the practice squad, and he's steadily building a good case as to why he should make the Seahawks' 53-man roster
Trump?s new communications director isn?t new to his ways
Aug 19, 2017 6:23 am
HAGERSTOWN, Md. (AP) ? After three people tackled the assignment with limited success, the job of keeping President Donald Trump on message has for now fallen to Hope Hicks, a young former public rela...
Evangelical advisers stay with Trump as others criticize him
Aug 19, 2017 6:21 am
NEW YORK (AP) ? One of President Donald Trump's most steadfast constituencies has been standing by him amid his defense of a white nationalist rally in Virginia, even as business leaders, ar...
Trump remarks could sidetrack Democrats from other issues
Aug 19, 2017 6:20 am
ATLANTA (AP) ? President Donald Trump's widely criticized response to white supremacist violence in Virginia has left Democrats in a quandary: how to seize the moral high ground without gett...
Trump dumps Bannon, who returns to conservative website
Aug 19, 2017 6:16 am
WASHINGTON (AP) ? Steve Bannon, the blunt-spoken and divisive strategist who rose from Donald Trump's conservative campaign to a top White House post, was pushed out by the president Friday,...
Seahawks kicker Blair Walsh says Vikings players taunted him during Seattle?s 20-13 win
Aug 19, 2017 6:10 am
Blair Walsh, who played five seasons in Minnesota before signing with the Seahawks, says his gestures toward the Vikings sideline during the game were in response to their taunts
Tacoma Rainiers snap losing streak at 4
Aug 19, 2017 5:46 am
Second baseman Gordon Beckham went 4 for 5 and drove in four runs to lead the Tacoma Rainiers to a 7-6 victory over the host Salt Lake Bees.
LEADING OFF: Granderson joins Dodgers, trio goes for No. 15
Aug 19, 2017 5:44 am
A look at what's happening all around the majors Saturday: ___ DODGERS LOADING UP Curtis Granderson could join the Dodgers at Detroit after the veteran outfielder was acquired from the New Y...
Russell Wilson shines in Seahawks? win over Vikings, but George Fant?s injury is a concern
Aug 19, 2017 5:35 am
Russell Wilson threw for two touchdowns and completed 13 of18 passes for 206 yards before taking a seat for the rest of the night in a 20-13 win.