Seattle Washington from Puget Sound Business Journal - RSS
Editorial Staff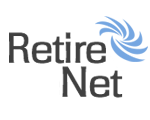 40 Under 40: Seattle mayor's office lawyer Ian Warner pursues meaningful change through turmoil (Video)
Sep 21, 2017 7:28 pm
Warner, 33, first garnered the legal community's attention as a student at Whitman when his thesis challenged the lack of Latino representation in a Washington city's government.
UW Medicine hires a new chief information officer
Sep 21, 2017 6:56 pm
The University of Washington network of hospitals and clinics has found a replacement for Dr. James Fine after a national search.
Kaiser's Washington President Susan Mullaney wants to move health care from hospitals
Sep 21, 2017 6:24 pm
Kaiser Permanente is doubling down in the Puget Sound Region after it its deal to acquire Group Health closed early this year.
How a finance guy like Mark Okerstrom became Expedia's new CEO
Sep 21, 2017 4:21 pm
Mark Okerstrom took the reins of one of Bellevue?s largest employers during a downpour that left him soaking, sopping wet ? but ready to lead.
Redmond, Burien collectors prep rare luxury Loziers for a classic car show reunion
Sep 21, 2017 2:45 pm
There are only 30 operable Loziers in the world today, and one of then is owned by Redmond builder Todd Lozier, the great great nephew of the founder.
?Boeing Defense CEO: We are looking at acquisitions
Sep 21, 2017 1:35 pm
Boeing is assessing a pipeline of potential deals.
Home of the Day: Escape at Standring Lane in Burien
Sep 21, 2017 12:25 pm
By Aaron Freeman, Broker Home of the Day is presented by the Puget Sound Business Journal with . This is your invitation to view some of Seattle's most-luxurious properties. Come inside and take a lo...
Sisters move their SisAdmin IT firm into an old funeral home (Photos)
Sep 21, 2017 11:00 am
Mary Burris and her IT company found new advantages and potential for growth in an unlikely place ? a funeral home in Snohomish.
Port of Seattle joins fight to overturn Trump's travel ban at the Supreme Court
Sep 21, 2017 1:56 am
Port of Seattle Commissioner Courtney Gregoire said officials have a moral and economic obligation to continue the fight.
F5 Networks cuts jobs as it prepares for headquarters move under new CEO
Sep 21, 2017 12:25 am
The Seattle-based computer networking company said it had employed nearly 4,400 people as of this summer.