Seattle Washington from Puget Sound Business Journal - RSS
Editorial Staff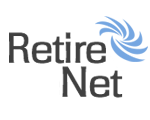 Add to Favorites
Share

Recommend 0 Recommendations
Home of the Day: Contemporary Edmonds Townhome
Aug 17, 2017 4:00 am
By Vicki Jackson, Broker Home of the Day is presented by the Puget Sound Business Journal with Realogics Sotheby's International Realty. This is your invitation to view some of Seattle's most-luxurio...
Zunum Aero CEO Ashish Kumar is making hybrid-electric airplanes a reality
Aug 17, 2017 12:43 am
Zunum Aero aims to reshape the regional air travel market with hybrid electrical aircraft. CEO Ashish Kumar explains how and why.
Homebuilder Toll Bros. buys 39 acres from Segale
Aug 16, 2017 9:07 pm
After a years-long moratorium on development ended, North Bend is in the midst of a homebuilding boom.
Vulcan ups the ante in downtown Bellevue with $14 million deal
Aug 16, 2017 8:50 pm
Paul Allen's Vulcan Real Estate has spent nearly $110 million buying central business district property in the last 15 months.
Talking Rain names new leader after CEO's departure
Aug 16, 2017 8:29 pm
Former CEO Kevin Klock left the Sparkling Ice manufacturer without explanation in March.
Seattle?s third-largest biotech seeks $70 million in stock offering
Aug 16, 2017 8:11 pm
The biotech firm was Washington state's fastest-growing public company in the Business Journal's 2016 ranking and has tripled revenue since then.
Trump disbands business panels, relieving Boeing CEO of controversial duty
Aug 16, 2017 7:24 pm
President Donald Trump dismantled two high-profile CEO councils Wednesday amid a wave of resignations and criticism over his response to white supremacist and white nationalist demonstrations in Charl...
Microsoft CEO Satya Nadella condemns 'bigotry and senseless violence' in memo on Charlottesville
Aug 16, 2017 6:36 pm
The Microsoft CEO wrote an internal memo about the white nationalist rally in Charlottesville and called on managers to create an environment that allows diverse perspectives, an apparent nod to a rec...
Met Market finally adds grocery delivery ? here's why it went with Instacart
Aug 16, 2017 6:17 pm
Grocers are increasingly trying to keep people shopping with them because the convenience of online shopping is luring away customers.