Austin Business Journal
Editorial Staff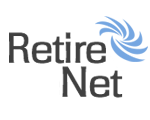 Add to Favorites
Share

Recommend 0 Recommendations
Energy consultants file million-dollar lawsuit against The Backyard redevelopment in Bee Cave
Aug 18, 2017 8:05 pm
An Austin energy consultancy has filed suit against developer Chris Milam, alleging he took their trade secrets and then fired them. Meanwhile, the controversial entertainment venue project at The Bac...
Austin investor buys apartments in San Antonio's urban core
Aug 18, 2017 7:43 pm
The 202-unit apartment complex in Northeast San Antonio is 90 percent occupied.
Boy Scouts selling longtime campgrounds for nearly $25M; Neighbors rally to buy slice of Hill Country
Aug 18, 2017 7:40 pm
Driving west of San Marcos, travelers encounter the peaks and valleys of raw and beautiful Texas Hill Country. A large swath of it, encompassing a portion of the Blanco River as well as the Devil's Ba...
Court approves Tilman Fertitta's $57 million purchase of Joe?s Crab Shack parent co.
Aug 18, 2017 7:18 pm
A bankruptcy judge has approved the agreement for Houston-based Landry?s Inc. to acquire the assets of Houston-based Ignite Restaurant Group. The Aug. 17 hearing followed an Aug. 7 auction in which L...
Sources: Car2go could merge with BMW's car-sharing services
Aug 18, 2017 3:35 pm
Austin-based Car2go, which offers pay-by-the-minute car rentals, is owned by Daimler AG, the German automotive company. Now Daimler is in talks to possibly merge Car2go with car-sharing services owned...
Austin AI startup SparkCognition wins landmark military contract
Aug 18, 2017 2:12 pm
Less than two months after closing a $32.5 million round of venture funding, SparkCognition is back in the news for landing a contract with the Air Force. New money comes from the Defense Innovation U...
FDA tells doctors to 'closely monitor' patients who use weight-loss balloon from Austin company
Aug 18, 2017 1:09 pm
Apollo Endosurgery Inc., an Austin medical device company, is caught up in a federal review of weight-loss devices following five patient deaths in the past two years. The U.S. Food and Drug Administ...