Austin Business Journal
Editorial Staff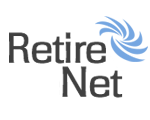 New details: Alamo Drafthouse could turn former school into corporate HQ
Sep 21, 2017 7:42 pm
Alamo Drafthouse Cinema LLC could turn a former schoolhouse in North Central Austin into its new headquarters, complete with a community cultural center, art galleries and affordable housing for publi...
Investors boost AMD stock on reports of Tesla partnership
Sep 21, 2017 3:41 pm
Advanced Micro Devices Inc. has been quietly working on a program to help Tesla Inc. design its own self-driving car chips, CNBC reports, citing unnamed sources. AMD (Nasdaq: AMD) shares had been tra...
Ardent Residential flexes multifamily muscle with new projects in divergent locales
Sep 21, 2017 2:57 pm
Ardent Residential has more than a decade of development history in Austin, and it?s discovered that selecting the right sites is the secret to success. The company has a habit of building, leasing up...
Texas Association of Business CEO: State should be on 'short list for any high-tech expansion'
Sep 21, 2017 2:24 pm
"Amazon is tied closely to logistics, and we have a very good logistics infrastructure."
Austin-born Texadelphia to return to Houston after 2-year hiatus
Sep 21, 2017 2:10 pm
Houstonians craving a Texas-inspired Philly cheesesteak soon won?t have to drive to Austin or Dallas. Texadelphia Bar & Grill will open Oct. 2 at 8383 Westheimer Road, according to a Facebook pos...
$60 million improvement project to temporarily slow SH 130, nation's fastest highway
Sep 21, 2017 1:15 pm
Jordan Foster Construction LLC has been named general contractor for a $60 million improvement project along the southern portion of the State Highway 130 toll road. SH 130 Concession Co. recently se...
Fight between Austin Realtors, ABOR elevates to a lawsuit
Sep 21, 2017 12:59 pm
A group of local residential real estate agents locked in a dispute with the Austin Board of Realtors have escalated the conflict by filing a lawsuit. Cord Shiflet of Moreland Properties and Jonathan...