Summer Get-A-Ways - Equity Lifestyle Properties
Editorial Staff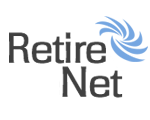 Looking for a new home? Look no further! Brand new, 2016 home models are coming to a community near you.

We believe that a home is much more than where you live. It's a personal expression of how you want to live. At Equity Lifestyle Properties, we've known the resort lifestyle for over 30 years, making our communities the best place to call home. Our award winning communities in the most sought after locations with top of the line amenities provide retirement living at its finest! Whether you're looking to join our numerous social clubs and activities, or just want to relax and enjoy the maintenance free lifestyle, the perfect community for you is just around the corner.

Today's new manufactured homes provide you great style, exceptional value and cost 10 to 35 percent less to build than a comparably-sized, site-built home. The benefits of manufactured homes go beyond mere cost ... they include quality construction, customization options, modern amenities, energy efficiency and livability you want in your new home. Manufactured homes provide you more bang for your housing dollar.

The following communities are acquiring new homes this Spring. Click on any community's name to view their RetireNet.com showcase.
| | | |
| --- | --- | --- |
| Florida | California | Pennsylvania |
| Colony Cove Colony Cove is an active, age-qualified community in the quiet town of Ellenton. Our community prides itself on its many amenities, which we think make life at Colony Cove that much more fun. | De Anza Santa Cruz Perched on low bluffs above Monterey Bay with the Pacific Ocean at its doorstep, Santa Cruz lies on a picturesque locale along California's beautiful coastline. | Green Acres Located in beautiful Lehigh Valley, near South Mountain and Doe Mountain, Green Acres with its rolling hills throughout, offers a country type atmosphere. |
| Emerald Lake Emerald Lake is a well-maintained community located inside the city limits of beautiful Punta Gorda in Charlotte County. | Laguna Lake A scenic community sheltered by the Irish Hills, Laguna Lake offers its residents outstanding amenities including two clubhouses, a swimming pool, spa, sauna, and two billiard rooms. | Greenbriar Village Greenbriar Village is an all-ages community in the cozy and peaceful country setting of Northampton County. Our community, established in 1987, has 319 home sites. |
| Winds of St. Armands Over 1,000 mature palm trees add to the tropical setting of The Winds of St. Armands North, located in Sarasota, Florida. | Coralwood Plenty of greenery and mature trees throughout Coralwood provides a country flair with a convenient proximity to major metropolitan areas. | New York |
| Coquina Crossing Coquina Crossing Honored as one of America's 100 Best Master Planned Communities! Plus Awarded Community of the Year! | Lamplighter Village Located just 20 minutes east of San Diego, Lamplighter Village offers residents recreational facilities including a swimming pool, sauna and spas in a area where year-round temperatures average 70 degrees. | The Woodlands At the Woodlands, we've created a special all-ages community that our residents can take pride in. We are committed to maintaining a clean and safe community. |
| Bay Indies Bay Indies is a tropical paradise located just minutes from the beautiful beaches of Venice along the Gulf of Mexico. | Monte Del Lago Located in Castroville, Monte del Lago offers its residents premier amenities within proximity to such picturesque California locales as Carmel and Monterey. | Maryland |
| Meadows CountryWood features a new traditional neighborhood design offering nostalgic living at its best! | Parque La Quinta Parque La Quinta is an age-qualified community featuring 167 home sites on approximately 20 acres of land. | Fernwood Your home should be your haven--the place where your feel comfortable and relaxed. Come visit Fernwood, where we've worked hard to create this retreat for you. |
| Sherwood Forest Surrounded by lush trees and greenery, Sherwood Forest is a beautiful community offering an abundance of amenities. | Nevada | Williams Estate and Peppermint Woods Located conveniently near the Baltimore metro area, Williams Estates and Peppermint Woods is an All Age manufactured home resort in Middle River, MD. |
| Lake Fairways Located near the Gulf of Mexico, this sunny golf course community provides a bit of everything for residents. | Flamingo West This gated community is an oasis in the midst of the nearby bustle that is Las Vegas, Flamingo West offers its residents a quiet lifestyle with the modern conveniences and the luster of the nearby Las Vegas Strip. | Wisconsin |
| Lake Worth Village Welcome to Lake Worth, where the tropics begin! Lake Worth Village is a close-knit community with a small-town atmosphere. | Cabana The views from Cabana offer residents a glimpse of nature's bounty, including the Black and Sunset Mountain Ranges. | Rainbow Lake Manor Rainbow Lake Manor offers every homeowners a wide variety of amenities and features. |
| Colorado | Virginia | Minnesota |
| Hillcrest Village Perched on low bluffs above Monterey Bay with the Pacific Ocean at its doorstep, Santa Cruz lies on a picturesque locale along California's beautiful coastline. | Meadows of Chantilly Located in historic Fairfax County, Meadows of Chantilly is within three miles of shopping, restaurants and area medical facilities. | Cimarron Cimarron is a beautifully landscaped family-based community that boasts spacious sites for our quality homes and an onsite professional management team. |
| Golden Terrace A scenic community sheltered by the Irish Hills, Laguna Lake offers its residents outstanding amenities including two clubhouses, a swimming pool, spa, sauna, and two billiard rooms. | Regency Lakes Regency Lakes is an attractive, well planned community located in the beautiful surroundings of the Shenandoah Valley. | Michigan |
| Holiday Village Nestled at the base of famous Pike's Peak and situated on 39 acres of rolling, green hills, Holiday Village is just 10 minutes from downtown Colorado Springs. | Illinois | Lake in the Hills Come home to a quiet, friendly community you'll be proud to call home. Lake in the Hills is a peaceful, all-ages community with a special small-town feel. |
| Cimarron Park Centrally located in the foothills of the Rocky Mountains, Cimarron boasts a country setting where residents can view eagles and hawks flying high above the community. | Willow Lake Estates Located in the Fox River Valley, Willow Lake Estates is a beautifully landscaped community featuring mature willow, oak, and maple trees in a country setting. | Swan Creek Featuring first-rate amenities and services, and a close-knit neighborly atmosphere, Swan Creek has become the premiere manufactured home community in the area. |
| North Carolina | Oregon | |
| Scenic Resort Scenic Resort is a located in Asheville, North Carolina, near the breathtaking backdrop of the Smoky Mountains. | Falconwood Village Located on the Williamette River, this lovely community is serene, senior living at its best. | |
We hope this information is helpful in your search for the perfect retirement community and home.
Happy Spring from all of us at RetireNet.com!