The Business Journal of Milwaukee - RSS
Editorial Staff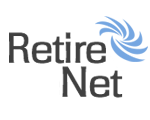 Add to Favorites
Share

Recommend 0 Recommendations
SC Johnson donates $500K to UW-Parkside for science lab
Aug 21, 2017 7:42 pm
The integrated science lab at the University of Wisconsin-Parkside in Kenosha will receive a major upgrade thanks to a $500,000 donation from SC Johnson, the Racine-based maker of household goods like...
New stretch of road to link The Corridor and Brookfield Lakes Corporate Center
Aug 21, 2017 6:57 pm
Construction on a new stretch of road that will connect The Corridor development in Brookfield with the nearby Brookfield Lakes Corporate Center is expected to kick off this month. Irgens Partners, t...
One other company involved in formal bidding process for Bank Mutual in Associated acquisition
Aug 21, 2017 4:58 pm
The regulatory filing shows that Bank Mutual "from time to time" participated in general discussions with other financial institutions about a potential future strategic transaction ? includ...
Wisconsin home sale prices reach record high
Aug 21, 2017 4:00 pm
?Wisconsin hit its highest average home sale price for the month of July, reaching $180,000, and saw the number of sales drop due to a shortage of homes on the market, according to the Wisconsin Realt...
Eclipse 2017: How passengers on an Alaska Airlines flight will become first to enter 'totality'
Aug 21, 2017 3:53 pm
Brian Holm, captain of Alaska Airlines' 737 fleet, explains how the Seattle-based carrier partnered with astronomers to construct a route to carry a private charter flight into the eclipse's path 1,00...
Molinaroli leaving Johnson Controls early, set to receive $41M golden parachute
Aug 21, 2017 3:13 pm
Alex Molinaroli is out as chairman and CEO of Johnson Controls International plc after about nearly five years as the company?s top executive. In a press release, Cork, Ireland-based Johnson Controls...
Milwaukee Ballet to debut plans for 3rd Ward center
Aug 21, 2017 3:12 pm
The Milwaukee Ballet Company is proposing a new, two-story rehearsal center and academy in the city?s 3rd Ward.
Restaurant group, community leaders throw Sherman Park revival party: Slideshow
Aug 21, 2017 12:43 pm
It was quite the party Sunday afternoon in the Sherman Park area as business and community leaders gathered to host the first annual Sherman Park Revival Celebration. Check out the attached slideshow ...
2017 Best Places to Work winners: Medium category
Aug 21, 2017 10:00 am
The Milwaukee Business Journal has selected 45 winners in this year's Best Places to Work awards, honoring Milwaukee-area workplaces that foster a great company culture. Here are the winners in the me...
St. Francis considers new apartment project for lakefront, advances another
Aug 20, 2017 11:00 pm
?St. Francis is fielding a revived development proposal for 216 senior and market-rate apartments near Lake Michigan, and also advanced a financing package for a different housing project near the lak...