The Most Pressing Year-End Retirement Planning Questions
Ed Slott & Company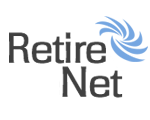 Add to Favorites
Share

Recommend 0 Recommendations
As the old year gives way to the new, pay close attention to your retirement plans.
Managing Retirement Living Money
Tick, tock, tick, tock. 2013 is almost here, and we want to provide a few more important points to remember if you are still sorting through year-end retirement planning.
These are the questions I am getting most frequently as we near the end of the year.
Can I have more than one employer plan?
If you are an individual who is working for more than one employer or if you have a side business, yes, you can be covered by more than one employer plan. The rules can become complicated, though. There are rules for business that are related where one plan may be considered to cover employees at a second business. You also have to be careful of the same business having multiple plans, i.e. a SEP, a SIMPLE, and a solo 401(k). You should consider consulting with a plan specialist to ensure that all plans comply with the rules.
What is the maximum I can contribute when I have more than one plan?
Plans have maximum contribution limits. These will be spelled out in the plan documents. You do have a statutory deferral limit though. For 2012 the limit is $17,000 (there is an additional $5,500 for those age 50 and over). This is the maximum that can be deferred to all plans by one individual. It is a cumulative limit, not a per plan limit.
I am covered by a plan at work, but can I still make an IRA or Roth IRA contribution?
You can always make an IRA contribution, as long as you have at least that much in earned income or some other form of "compensation" and you are not 70½ or older. The question is, can you deduct the contribution? There are income limits for taking a deduction. There are income limits for making Roth IRA contributions. As long as you have earned income and are under the income limits, you can make a Roth IRA contribution. The IRA and Roth limits are indexed for inflation each year and can be found in IRS Publication 590, which is available on its website at www.irs.gov.
I am over 70½ and am self-employed. Can I contribute to a retirement plan?
You can set up an employer plan such as a SEP IRA, SIMPLE IRA or a solo 401(k) for your self-employment income. You can make contributions as long as you have self-employment income. However, you will also have to take required distributions each year.
In all of the above situations, you should consult with a retirement professional to help you navigate the complexities of the tax code. Mistakes in this area can be very costly.
Ed Slott and Company has been called "The Best" source for IRA advice by The Wall Street Journal, and "America's IRA Experts" by Mutual Funds Magazine. Ed is a widely recognized professional speaker and author. Get more IRA information from America's IRA Experts.
Comments (0)