Washington Business Journal - RSS
Editorial Staff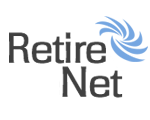 Add to Favorites
Share

Recommend 0 Recommendations
WeddingWire opens new HQ in India
Jul 26, 2017 7:08 pm
WeddingWire Inc. has followed through on plans to expand to India, officially opening a headquarters location there as it seeks to become a major player in the lucrative Indian wedding market. The Ch...
?New York shop jumps into the D.C. juice scene, Black Squirrel doubles down on Virginia and more news restaurant news
Jul 26, 2017 7:07 pm
New York-based cold-pressed juice company Juice Press is making its way into the D.C. market with a new location planned for Union Station. Juice Press, which is taking over the former Crumbs cupcake...
GSA buys more time to plan for civilian cyber campus
Jul 26, 2017 6:59 pm
The FBI won't be getting a new headquarters anytime soon, following the recent scrapping of the years-long search, but the federal government's real estate arm appears to be eyeing another big project...
?Alexandria sees hope for retail in out-of-town investment on King Street
Jul 26, 2017 6:42 pm
Charlotte, North Carolina-based real estate firm Asana Partners is making a splash in Old Town Alexandria with a handful of recent acquisitions ? much to the delight of many economic development types...
In Silver Spring, development team envisions new look and use for an aging public building site
Jul 26, 2017 6:42 pm
The redevelopment of a longtime Montgomery County office building site into residences should feel, well, much more residential. That?s the feedback from residents and county planning staff, who have...
Hilton CEO says he's not worried about alliance with Chinese shareholder
Jul 26, 2017 6:29 pm
Hilton Worldwide Inc. CEO Chris Nassetta said Wednesday he?s not concerned about the company?s largest shareholder, China-based HNA Group Co., having to liquidate its shares if the Chinese government ...
Greater Washington is not attracting millennials like it used to
Jul 26, 2017 6:26 pm
The Washington region's share of 25- to 34-year-olds is declining even as that age group is growing nationwide.
Sibley Memorial CEO: Buyouts aren't a sign of financial troubles
Jul 26, 2017 6:22 pm
Here's how much the hospital is looking to cut from its books ? and why.
JBG Smith CEO Matt Kelly rings in new era at NYSE
Jul 26, 2017 1:59 pm
Ding ding ding! In a ceremonial rite of passage for publicly traded companies, newly minted JBG Smith Properties CEO Matt Kelly rang the opening bell Wednesday morning to mark the start of trading on...
Why Discovery may come up short in its bid for the owner of HGTV
Jul 26, 2017 12:04 pm
Discovery Communications Inc. could be out of luck in its pursuit to acquire the owner of HGTV and Travel Channel. According to Reuters, Viacom Inc. has told Scripps Networks Interactive it is willin...