Washington Business Journal - RSS
Editorial Staff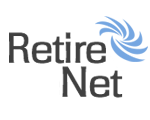 Here?s what Orbital ATK?s CEO could earn from sale to Northrop
Sep 20, 2017 7:02 pm
CEO David Thompson?s holdings in Orbital ATK, which has agreed to be acquired by Northrop Grumman for $7.8 billion, are worth millions.
Rushern Baker says Prince George's bid for Amazon HQ2 doesn't detract from Baltimore's (Video)
Sep 20, 2017 6:49 pm
Prince George's County Executive Rushern Baker says the county's bids for Amazon.com Inc.'s second headquarters are not meant to detract from Baltimore's competing bid ? he wants the state to have as ...
Greater Washington has some of the best business minds in the world. Here's who made the Forbes list.
Sep 20, 2017 6:33 pm
Greater Washington has no shortage of respected leaders, and some of them are among the world?s most revered. Forbes has identified the 100 living people it calls the greatest business minds; the exe...
Comstock ready for next spec building at Reston Station
Sep 20, 2017 6:27 pm
There are no tenants signed for the project's nearly completed first office building. That's not getting in the way of starting the second one.
MetLife buys future FCC HQ site
Sep 20, 2017 6:19 pm
MetLife Investment Management (NYSE: MET) will soon add the Federal Communications Commission to its list of federal agency tenants. An affiliate of the global life insurer has paid $58 million for T...
Buchanan Partners, Miami firm pay $81M for N. Va. industrial portfolio
Sep 20, 2017 6:17 pm
Buchanan Partners has teamed with a Florida-based investment firm to acquire a 700,000-square-foot industrial portfolio in western Fairfax County, the pair announced Wednesday. Gaithersburg-based Buc...
New nonprofit aims to raise $1M to boost Greater Washington exports
Sep 20, 2017 6:11 pm
The organization is an offshoot of the Global Cities Initiative.
Historic helicopter factory sets record with $2.3M residential unit sale
Sep 20, 2017 3:46 pm
The Helicopter Factory just set a record. A unit in the historic Pleasant Plains building at 770-774 Girard St. NW went for $2.3 million in a deal announced Tuesday, the most expensive to close for t...
Sep 20, 2017 3:03 pm
Hotel companies know that lost towels, glasses, maybe even a throw pillow or two, are just part of the cost of doing business. While more sophisticated payment methods now give hoteliers a way to char...
More people leave Greater Washington than move here. And it's getting worse.
Sep 20, 2017 2:00 pm
When the nation?s economy is bad, people stay in the Washington region. But when times are good across the country, Greater Washington sees more residents leave than move here, a trend that is only in...