Dealing With Dementia
Diane Carbo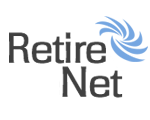 For caregivers: what to expect in the middle stages. Part 2 of 3.
Posted July 11, 2012
Those providing care for someone in the middle stages of dementia must expect having difficulty managing that person's behaviors. Studies show that of the 5.1 million individuals diagnosed with dementia in this country, seventy percent remain in their homes and are receiving care from family and friends.
The middle stages of dementia will bring increasing challenges for you the caregiver and the individual you are caring for. The early signs of dementia will worsen and new signs of dementia will develop. The caregivers will notice increased mental declines, and personality changes will become more noticeable. Physical problems, such as poor balance, become much more apparent. The individual will become more and more dependant on the caregivers in their life.
Middle stage dementia is the longest and can be the most challenging stage for both the caregiver and the individual for whom they are providing care. For the caregivers, there are tremendous mental and emotional challenges. The individual with dementia does not adjust to new or different experiences, as they can cause confusion or frustration. Of the three stages of dementia, this is the time when routines become vital. The author John Bayley, in his book Elegy for Iris, writes "Routine is a substitute for memory."
It is very important, if you are a one of the millions of family caregivers, to learn about the specific type of dementia affecting your family member. It will give you a better understanding of the disease and of what areas of the brain are affected, and help you anticipate some behaviors. Knowledge is power.
As you learn about the type of dementia, and learn about the behaviors that may present for that disease, it is important to understand that you will not see all the behaviors and problems that you read about. As with any of the stages of dementia, symptoms and behaviors will surface which will be unique to the person with dementia. The behaviors that are exhibited, and how long these of behaviors will occur, will depend on several different factors. The type of dementia, whether or not there is more than one type (this is not uncommon), are just a few factors to take into consideration. Medications and their effectiveness, as well as compliance with these medications, are important. Individuals with dementia also have other medical and health-related conditions that will affect their overall ability to handle the mental and physical stressors of this disease.
In this stage of dementia, strange and bizarre behaviors will arise. These behaviors will appear definitely out of the ordinary and out of character for that individual. Such behaviors are the hallmark of this stage.
Sundowning is just one condition that causes increased confusion as the day goes on. Confusion, anxiety and agitation increase late in the day and early evening.
Loss of inhibition, unexplained fears, paranoia, and suspiciousness of others, as well as hoarding, foraging, hiding things, and repetitive behaviors, may start to be exhibited in this stage.
The most difficult and frightening behavior that caregivers deal with is aggression. It is important for caregivers to understand that aggression can be caused by frustration. The individual may be having difficulty with understanding the expectations or the demands of an activity. Other illnesses and infections, usually urinary tract infections, can also be contributing factors that result in aggressive behaviors.
It is important that caregivers understand that the individual may be having difficulty understanding what it is you are asking them to do and frustrated that they no longer have the ability to communicate to you what they are feeling or wanting to say. They may feel ill, tired, or unable to deal with a new situation.
As a caregiver, it is really important to be aware of how you communicate. It is important to talk slowly; look into the eyes of the person you are caring for and take one step at a time. If the person you are providing care for communicates with one word sentences, try to respond in the same way. Break the task you are trying to achieve into steps. After one step of the task is completed, then address the next step of the task. It is hard to be patient, as caregivers become tired and worn out from providing care; but patience and praise for every little success will help decrease the negative behaviors.
There are millions of caregivers providing care for individuals in the middle stages of dementia at home. The goal of caregivers should be to create a positive emotion with every interaction. This will improve the emotional well-being of the person suffering from dementia, and can decrease negative and unwanted behaviors.
Diane Carbo, RN has over 35 years' experience in a variety of nursing settings, including orthopedics/rehabilitation nursing, home care, discharge planning, case management, oncology, hospice, senior behavior health, assisted living, and long term care. Her passion is to help people plan for long-term care needs, and to that end started AgingHomeHealthCare.com. Her goal is to assist aging seniors and their families to develop plans that allow individuals to remain home, safely and comfortably, in the least restrictive environment, regardless of age, income or ability level.
Comments (0)