Feel Good Getting Swept Away
Lisa Byrne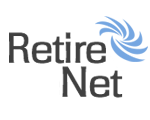 15 feel-good moves with a broom!
Posted July 6, 2012
In order to stay healthy, you have to keep moving. That's provided that you move to begin with.
But what if you don't?
The "Don't Exercise" pool is pretty large
Many of us have resisted exercise for y-e-a-r-s.
It doesn't matter how much you read, what your doctor tells you, or what's staring you in the face, you're unmotivated.
While exercise is nearly free, obesity-related health care costs total an estimated $147 billion annually.
The New York Times recently ran an article "Sold On the Feeling, If Not The Benefits". Exercise researchers inquired into the motivational aspects of improvements in health. They found that folks that felt good about what they did over time became self-motivated and more accountable to themselves because they felt good with exercise/movement in their life.
You see, when you begin as exercise program as per your doctor you're less likely to stick with the program over time. You do it because you're told to. We lose interest, especially when we're crunched for time, too busy to fit it in or simply get bored and quit.
Here's an idea: Begin with simple movement. Follow the Apple Road. The Apple Road follow this path:
Simple.
They used a phrase "hit it with the simple stick".
In the exercise/fitness/workout world it can feel anything but simple. Every product promises a better advantage, sooner, easier, and geez, if you don't have to think, you're sold.
I'm going to take the Simple Stick idea and share a video I made using a stick.
A broomstick that is. With the broom attached. Don't go ripping the broom off. We've got some benefits we can get from that baby, and you'll still need to sweep your floor.
Remember from above "exercise is free"?
Perfect example here.
This video will:
Get you up
Get you moving
Rejuvenate your possibly confused body of where to begin anything
Get you to feel better than you just were
Add value to your day!
Lisa Byrne is the owner and CEO of Pilates for Sport in Bucks County, Pennsylvania. She has a B.S. in Exercise Physiology, and is a Certified Pilates Instructor. Lisa has been in the Health and Fitness Industry for more than 23 years, operating her fully-equipped Pilates studio since 1999. Visitors to the movement studio span a wide range of physiques and abilities, and include average boomers looking for diversity; young people with Asperger's-Autism; hard-core athletes looking to "loosen up"; and those in need of chronic pain management through movement. Lisa's website is MoveMoreToday.com.
Comments (0)